Welcome to the Spiritan University College, ejisu-ghana.
Established in 1990, SUC is a private higher Institution officially accredited/recognized by the National Accreditation Board,Ghana (NAB)
Spiritan University College started as an Institute of philosophy to give the first stage of priestly and missionary formation uniquely to candidates of the Congregation of the Holy Spirit. It was opened on 17th December, 1990 and the foundation stone was laid by Very Rev. Fr. Pierre Haas, C.S.Sp.  and blessed by the Most Rev. Peter Kwasi Sarpong.

In 1997, an initial two year programme was broadened to cover three years leading to the award of a Diploma in Philosophy and Religious Studies. In 2002, the proprietors decided to raise the academic standard to enable graduates to meet the intellectual challenges of the society of the day. Added to this, the proprietors saw the need to bring the benefits of Catholic and Spiritan education to the youth of Ghana and Africa by opening the doors of the College to the wider public.

The College was accredited by the National Accreditation Board on 25th September, 2005.
On 15th May, 2008, the College signed a Memorandum of Understanding (MoU) with Kwame Nkrumah University of Science and Technology (KNUST) to offer Bachelors degree in Philosophy and Social Sciences. On June 20th 2008, the University college status was inaugurated.

The College held its first Matriculation ceremony with KNUST on Thursday, November 2008.
The College started a Faculty of Business Studies with the following disciplines in September 2011: Bachelor of Science in Business Administration with the following options: Accounting, Human Resource Management, Marketing, Entrepreneurship and Small Business Management, Banking and Finance and B.Sc. in Economics and Finance, B.Sc. in Finance and Management . These programmes were accredited by the National Accreditation Board on 1st April 2011.

The first batch of students of the College graduated on 19th June 2010 with degrees and Diplomas from Kwame Nkrumah University of Science and Technology (KNUST).  The first batch of students in the the Sociology and Economics programme graduated on Wednesday 19th June 2013.
The College was affiliated to the University of Cape Coast in April 2016 to offer B. Ed. Social Studies. The programme took off in September 2016. We also run an Master of Arts programme in Theology. This is affiliated to Duquesne University, Pittsburgh, Pennsylvania, USA.
The vision of Spiritan University College is grounded in the motto, "Spiritus Veritatis" (Spirit of Truth). It has the vision to become an academia of excellence in research and teaching in truth and wisdom in African Philosophy, human and social sciences in Ghana and West Africa and to disseminate productive information for national development and also for the progress of the Church.
Spiritan University College is a Catholic University founded by the Congregation of the Holy Spirit, the Spiritans. Spiritan University College is devoted to helping students to seek practical wisdom and truth and develop a harmonious relationship between faith and reason. This is done through comprehensive quality liberal, professional, Catholic and Spiritan education in a serene and conducive environment.
Like any Catholic institution, the College has a student centred ethos of education and lays much emphasis on participatory and discovering methods that enable students to develop well integrated personalities.
Originally devoted to the training of religious, missionaries and social workers for the Church and the society at large, the College has opened its doors to the general public and trains civil leaders, business entrepreneurs to be good and productive citizens, and bring moral and social values and skills to bear on their social, business and political responsibilities.
As a Spiritan institution, we are committed to the poor and the marginalized in our society.
Beginning with education in the humanities, the College has the vision to venture into the training of personnel in business, education computer science and law.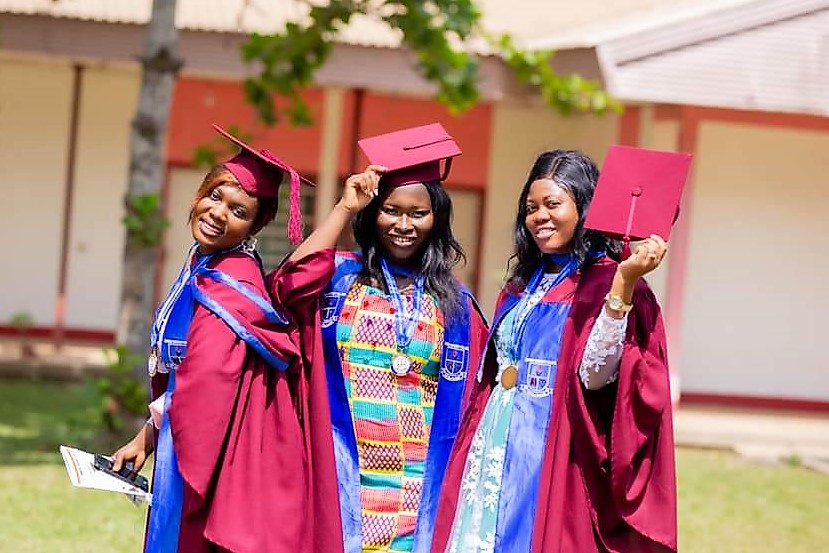 The Archbishop Sarpong Theological Lecture
Some of our Students and lecturers from the Department of Philosophy and Social Sciences attend ed the maiden Archbishop Sarpong  Theological Lecture which was held at the Saint Louis College of Education, Mbrom-Kumasi.
With the new semester comes new opportunities and experiences. We are happy to welcome our students back to campus as they begin their first day of lectures for the new academic year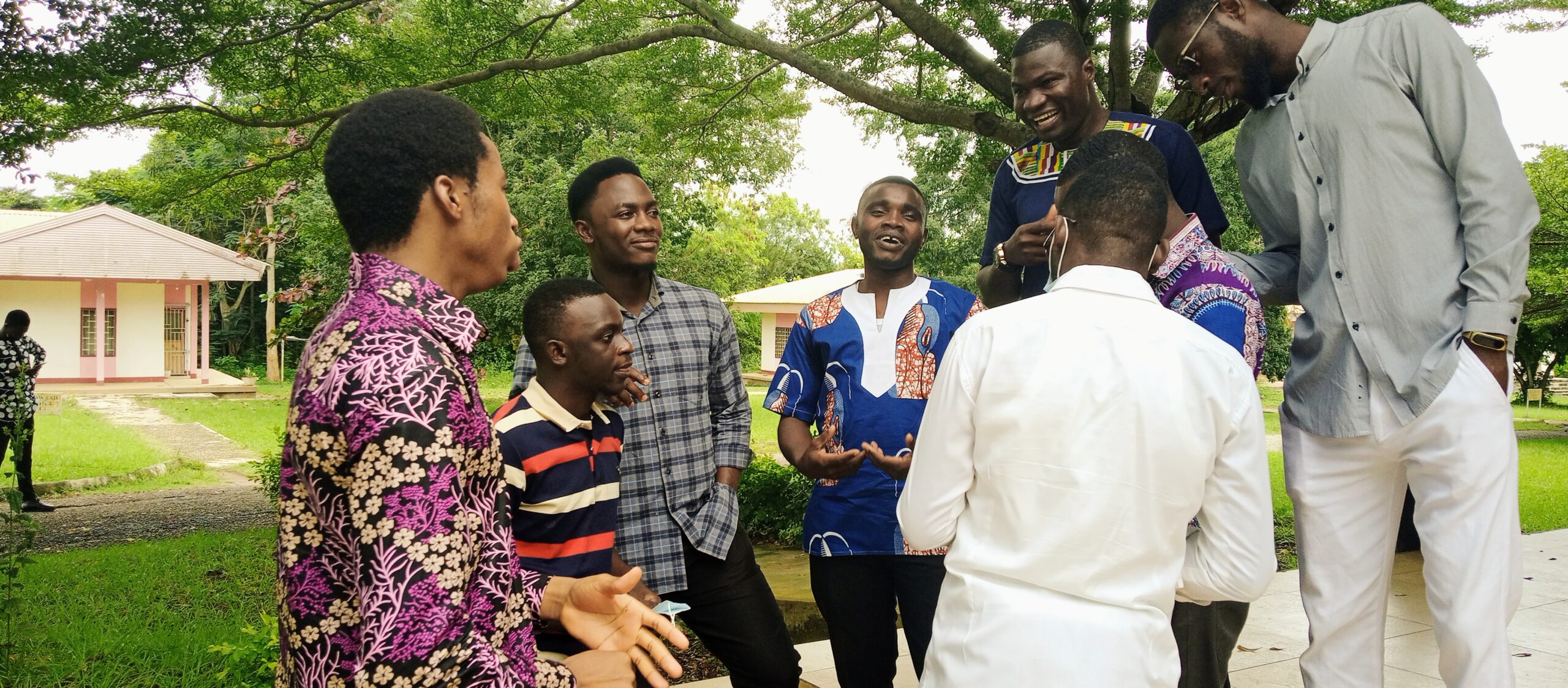 For further  Information on the 2021/ 2022 Academic calendar, click on the link below: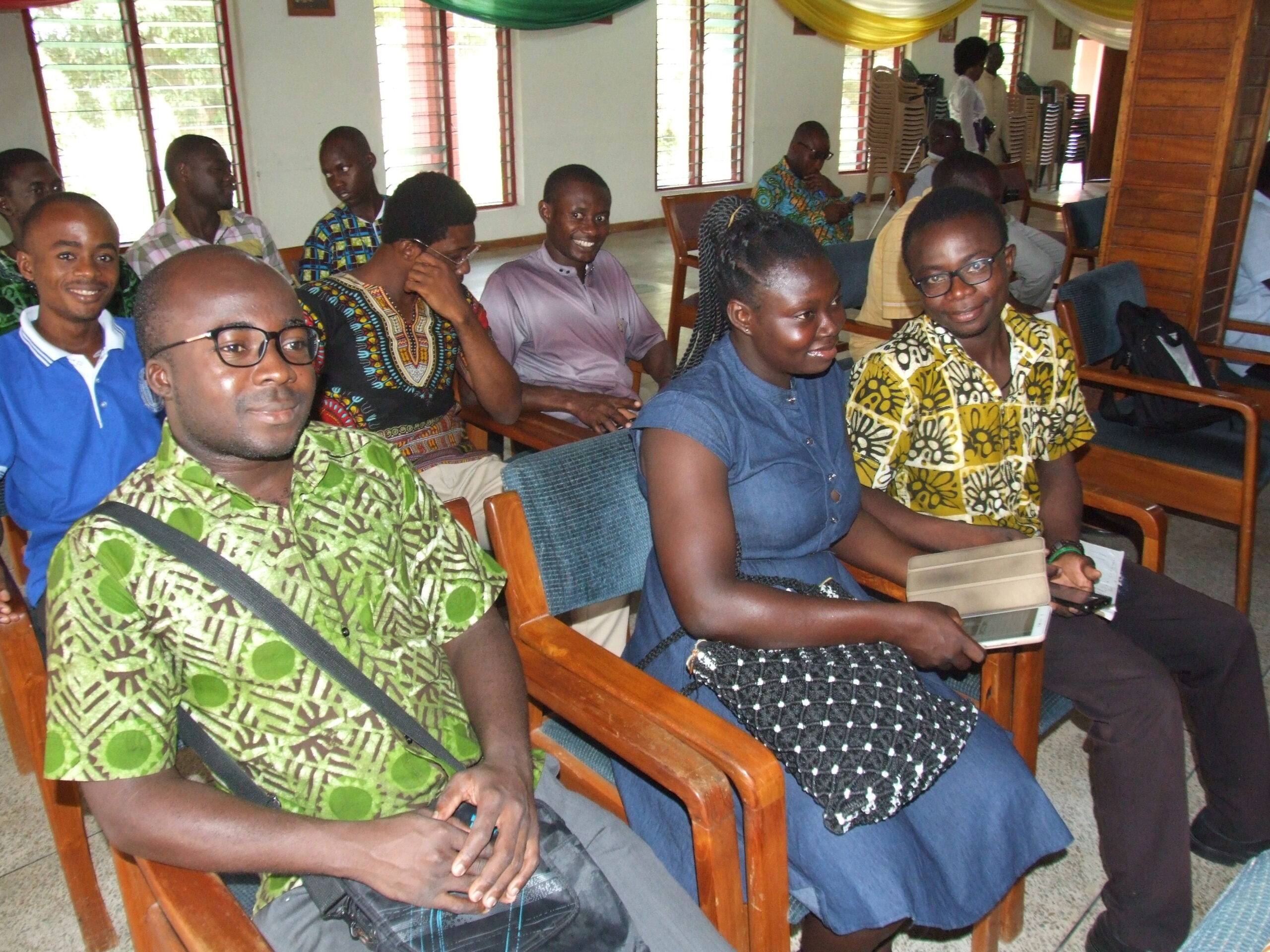 There was Library orientation for fresh students  on Thursday the 2nd of September at 1pm.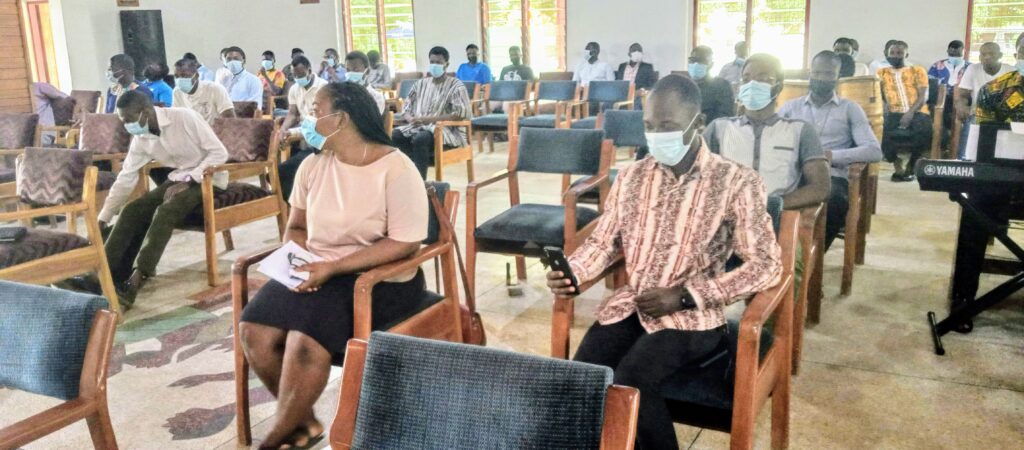 we had Staff/ students forum( which was mandatory for all students). 
There was the inaugural of   Mass of the Holy Spirit for the opening of the academic  year at  exactly 9 am in the morning  followed by staff and student forum at 11 am.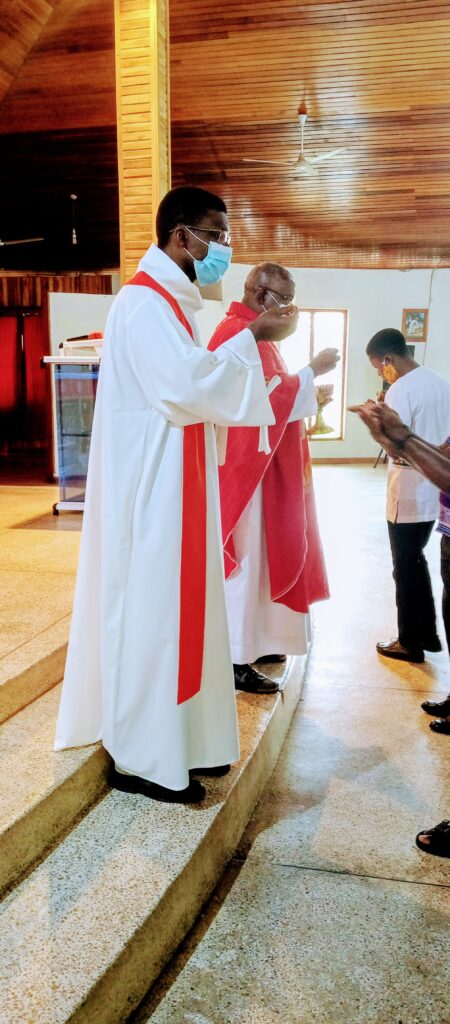 First Semester lectures begin for regular students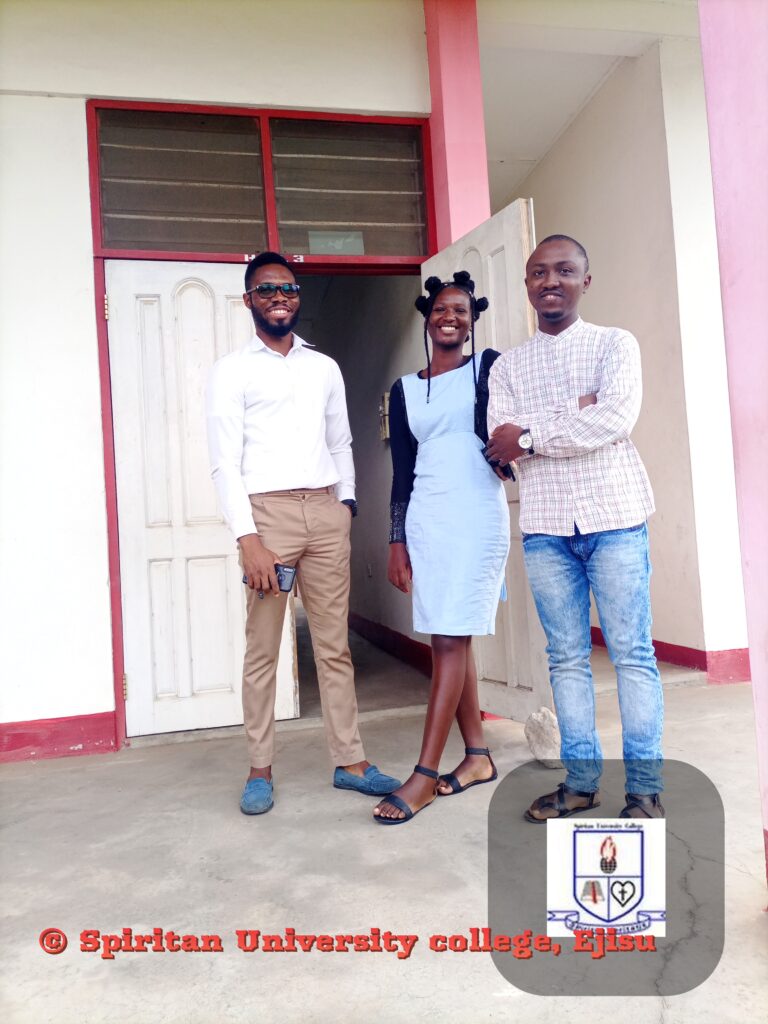 first semester weekend lectures begin.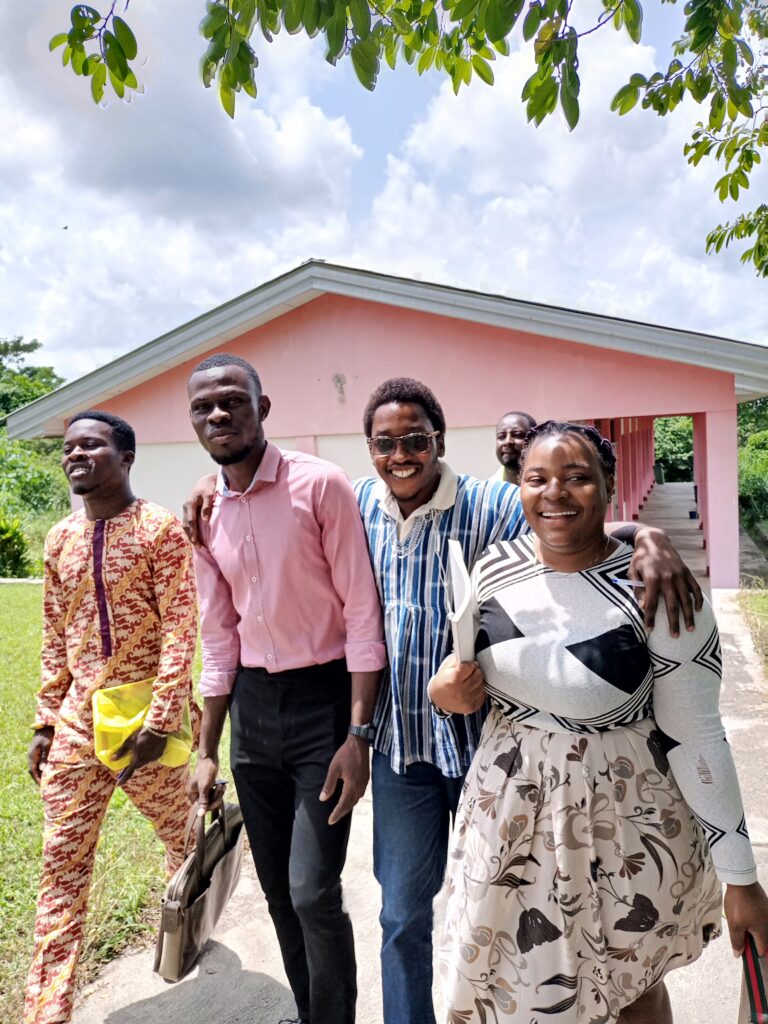 Submission of Project Work Proposal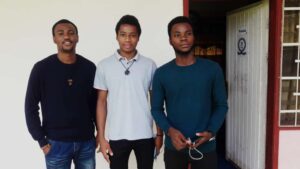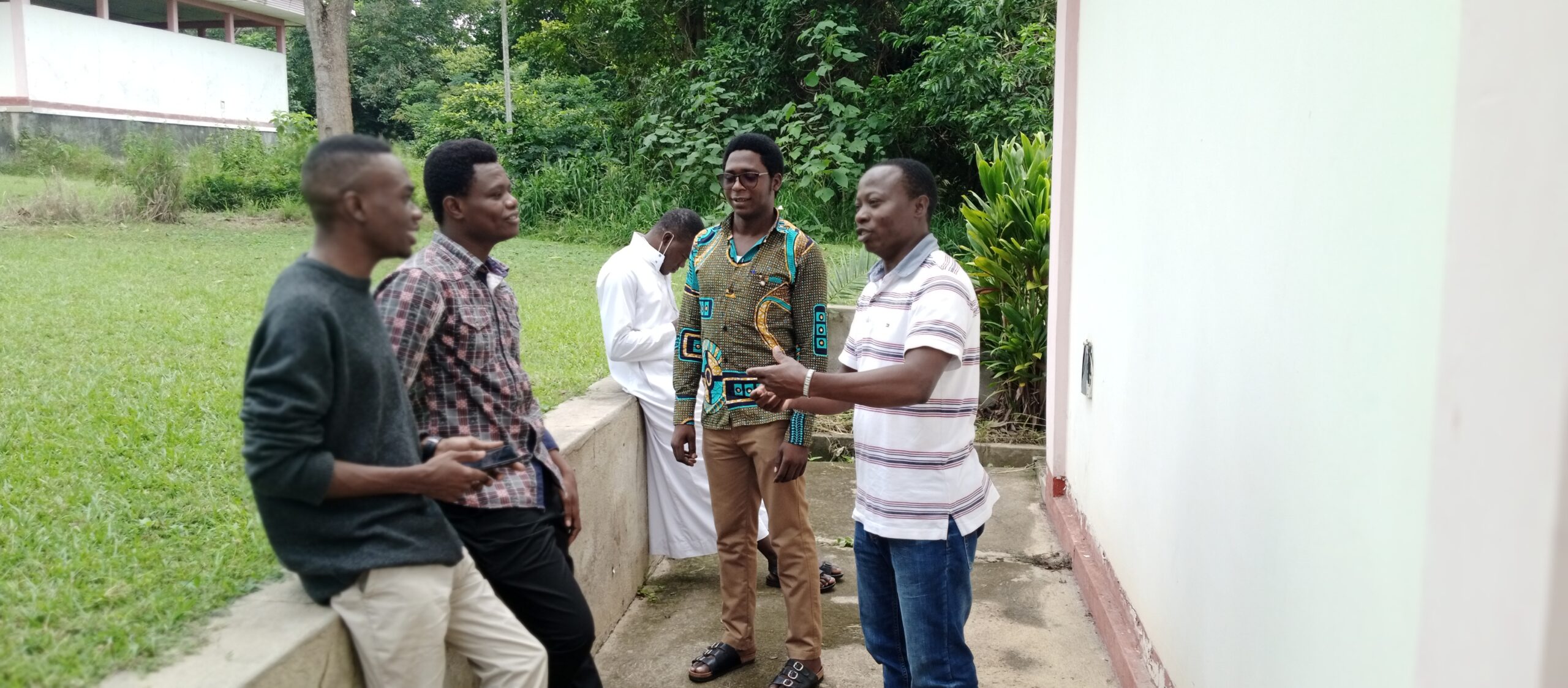 Beginning of Mid Semester Exams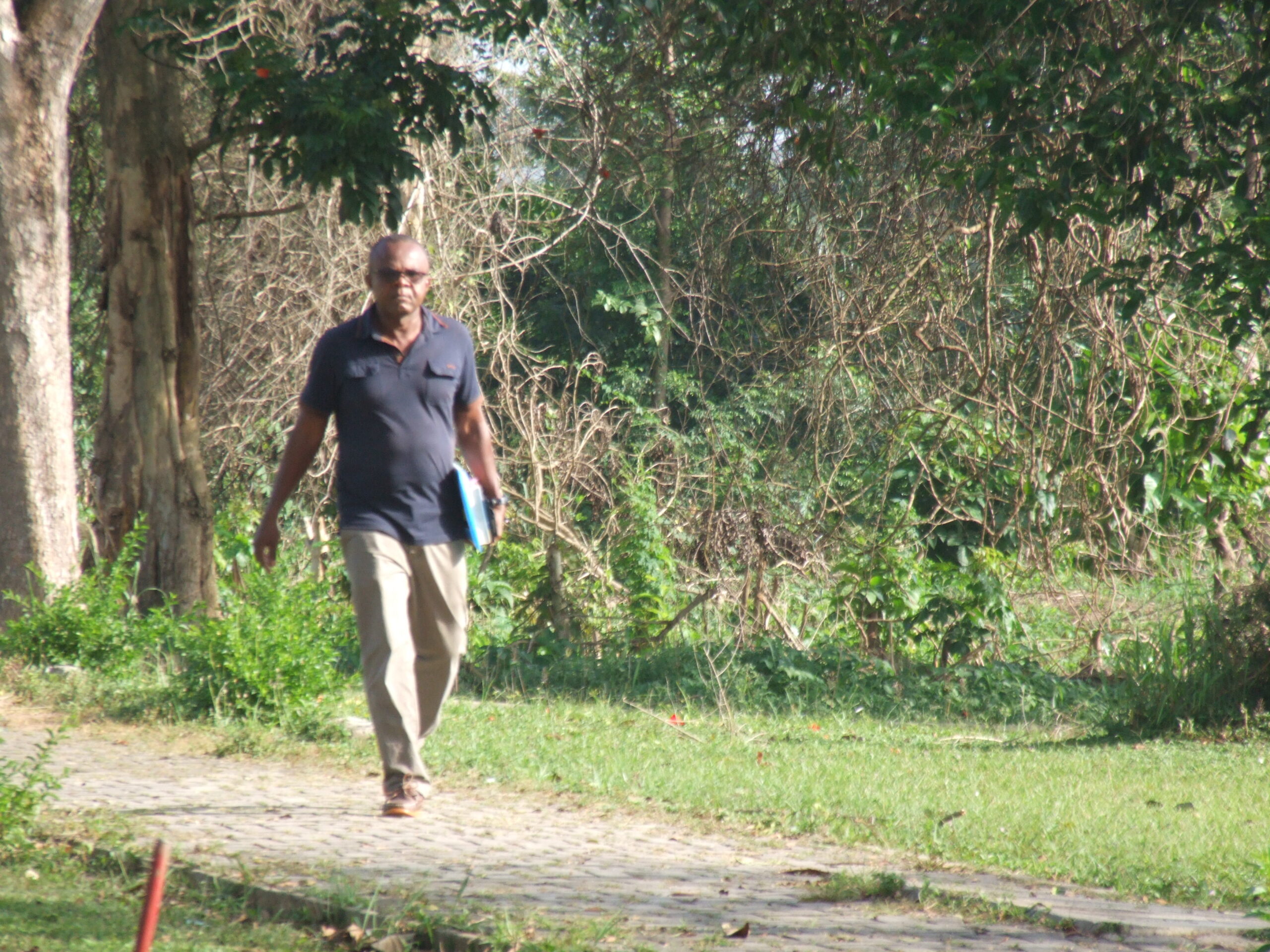 Departmental Meeting and submission of Exams questions for first semester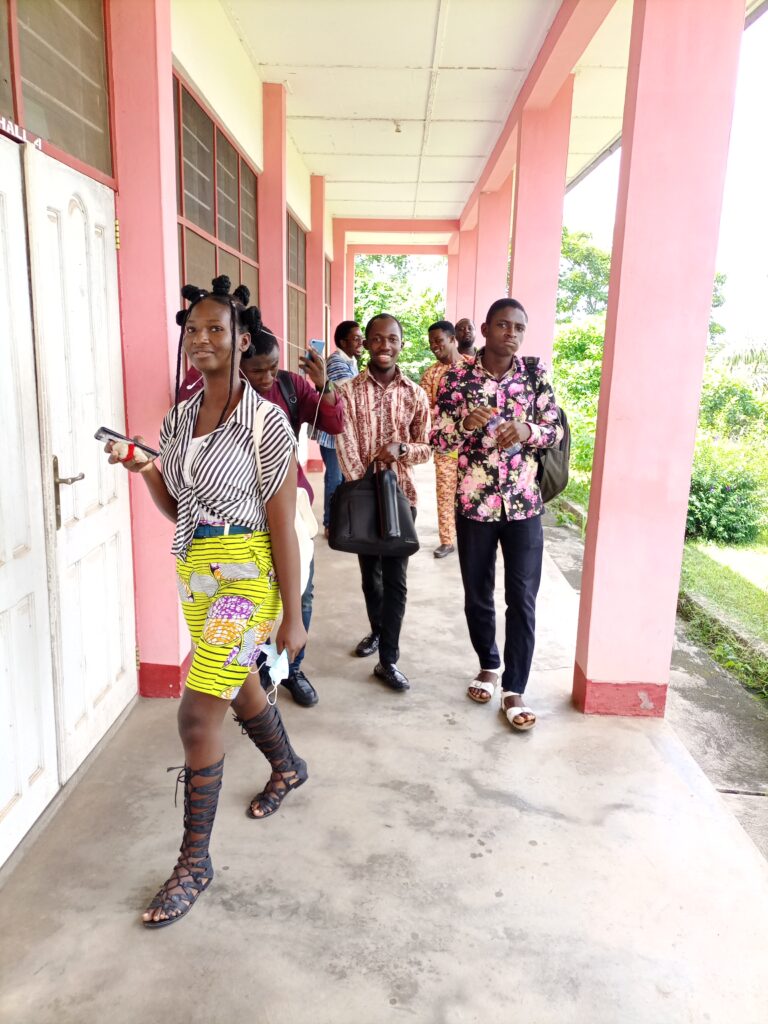 Beginning of  vacations  for the whole school. However, offices will remain opened .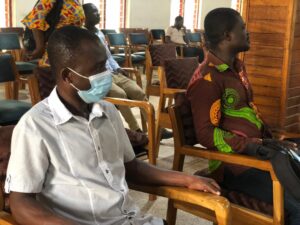 Read more on events happening on our campus
A globalized world today calls for cultural sensitivity and the ability to communicate with people from backgrounds very different from ours. Such skills are best gained when students are exposed to different languages, political views, and cultures. What better way to do this than to study in a country different from one's own? This is why as an International student, SUC  Ejisu could be the best place for you. It is a fact thus that at the Spiritan University college Ejisu, we pride ourselves in offering  our cherished students nothing but the best. Here is one of our international students Miss Mary-Cynthia OKERE from Nigeria beaming with joy at her graduation. The Spiritan University college at Ejisu is truly international in the right sense of the word. We welcome  international students from all over Africa.  We consistently target, and primarily draw students who have met admission requirements and ready to take their next step in higher education.
Our college-student community is one of the most diverse and most inclusive in Ghana. We offer our students nothing but the best. This is where we come in as an International Institute.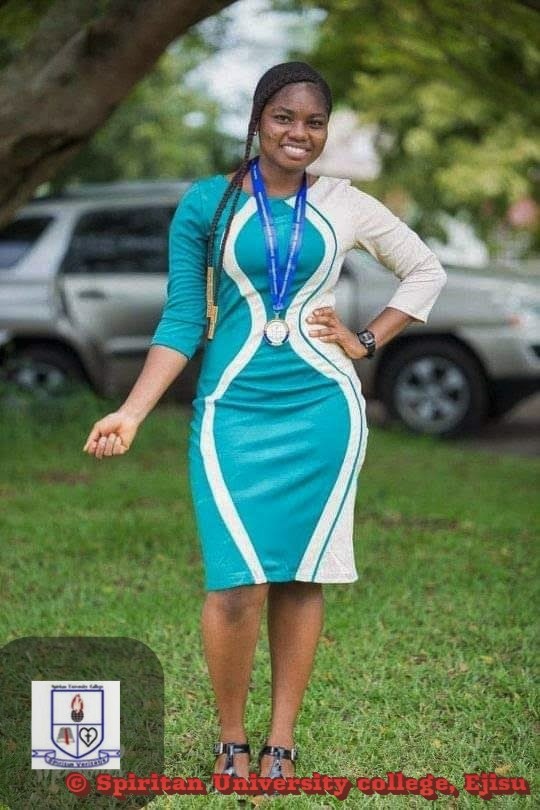 Quality education is one that focuses on the whole person the social, emotional, mental, physical, and cognitive development of each student regardless of gender, race, ethnicity, socioeconomic status, or geographic location. It prepares a person for life, not just for testing. Providing quality education is thus, the key to prosperity and opens a world of opportunities, making it possible for each person to contribute to a progressive, healthy society. Affordable learning benefits every human person and should be available to all. This is exactly what we aim at and happens here.
Coming to the end of their academic journey at the Spiritan University-College, there is always that feeling of fulfilment , gratitude, confidence and pride. This because at the Spiritan University College, We encoourage in-class participation, dialogue exchange and above all, practical experiences. This method is also known as " active learning."
Our graduating students always have that beaming face full of pride and joy knowing that they have been offered nothing but the ultimate and so, they can step into the world with confidence knowing that they have been offered the best to make impact wherever they might find themselves.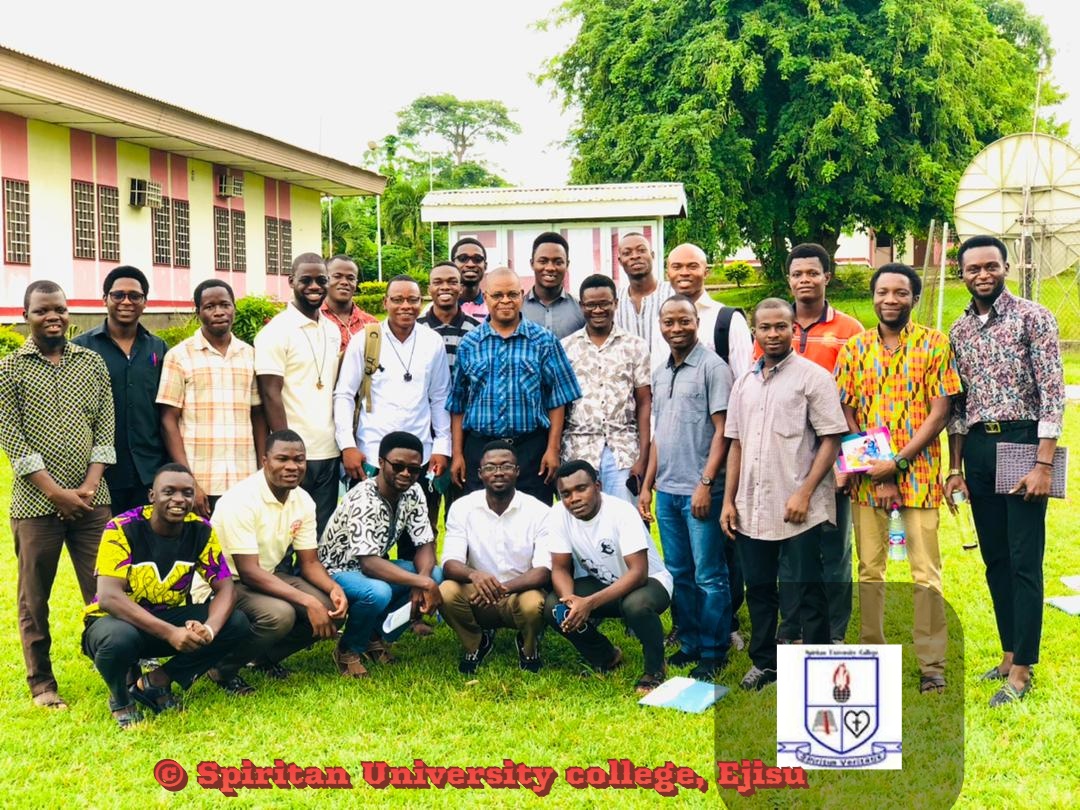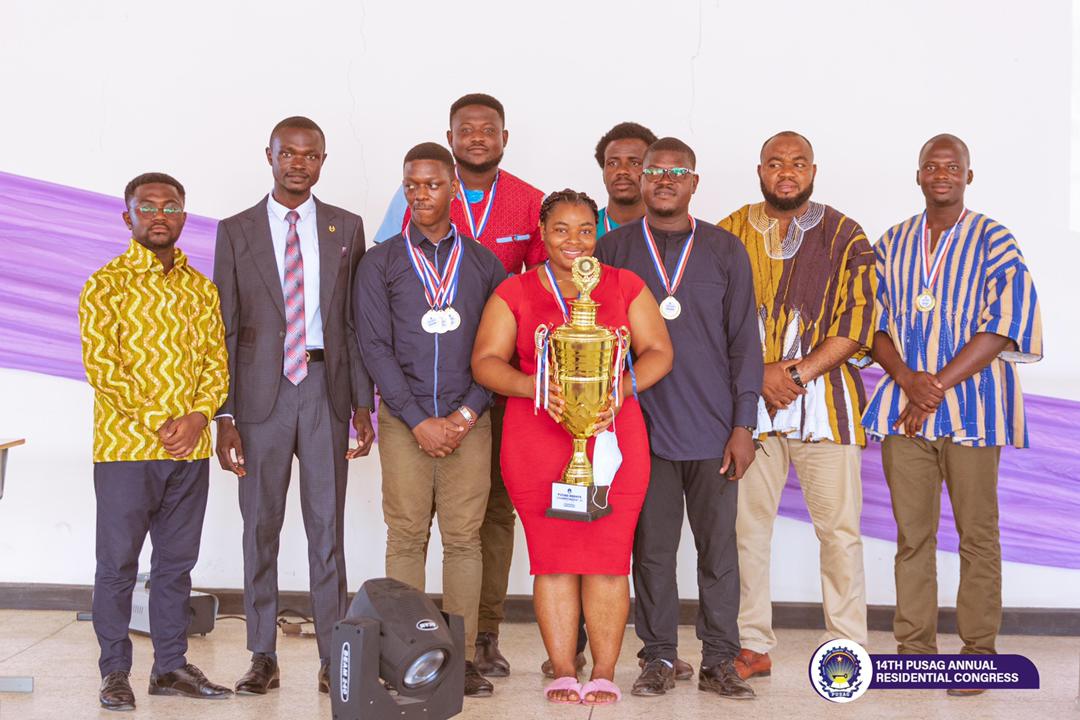 We made ourselves proud! we won the maiden edition of the Private univerties of Ghana ( Pusag) inter – University debate! Congratulations to our able debaters, Joel Sam, Seyram Kpodovia and Emmanuel Mawuli Tsikata for lifting the flag high!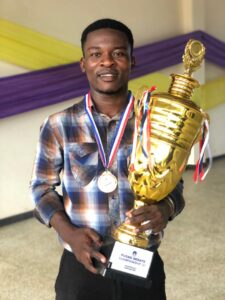 Choose Spiritan University College. Choose Quality and Affordable Education