Our value proposition:An innovative and world-class research, teaching and learning support service in pursuit of academic excellence
Welcome to The Spiritan University College Library. Here are our quick tips for getting started with using our resources and services. Follow us on Twitter for the latests news and announcements or to ask us any questions.
How we can help
Books are just the beginning. Our dedicated staff can help you to find what you need, access primary research material, and develop your study and research skills.
Short loans
Frequently used items

Only available to SU students and staff

Number of items: 3
Loan period during library hours for use in the library: 3 hours

Loan period when library is closed: overnight (out 30 min before closing time; back 30 min after opening)
Fines for late items: R10.00 per hour after a grace period of 30 min


Print, copy & scan
Staff and students are able to print, copy and scan at any secure pull print printer available in the library by using your student/staff card. You are also able to print, copy or scan by using your student/staff card at
Maties Copy & Print Shop
that is situated at the lbrary. See
Print, copy & scan
.
Finding books, articles & other information resources
Visit our
library homepage
and type your search terms in the search box or choose E-databases or E-journals from the FIND menu. Guidelines are available at
Find, access and use information effectively: a step by step guide
. See
Find information
.

Finding your way around the library
Introduction to the physical and virtual library:
Spiritan University college Librar


Internet & wireless access
Internet and wireless access is available to the University college staff and students registered on the University network. See
Wireless access
.
Library orientation & training
Consult the following training calendars:


Information services
An online information service is available at
Ask a Librarian.
Alternatively contact your
faculty librarian
for assistance.






All libraries of the Library and Information Service are accessible to all students of the University. Access control at the Spiritan  University College Library and branch libraries requires swiping a valid SUC student card. Students who do not have their student card on their person will be allowed inside, subject to identification with a valid identification document. See Library hours.
Support from the Library
We have helpful staff who are happy to help you use the Library resources we provide whether you are in the building itself or if you are studying remotely, including academic librarians for each of the schools on campus. Please don't hesitate to ask for help – there's no such thing as a silly question. Helping users is the part of our jobs we enjoy most, so make sure you ask and don't struggle on your own.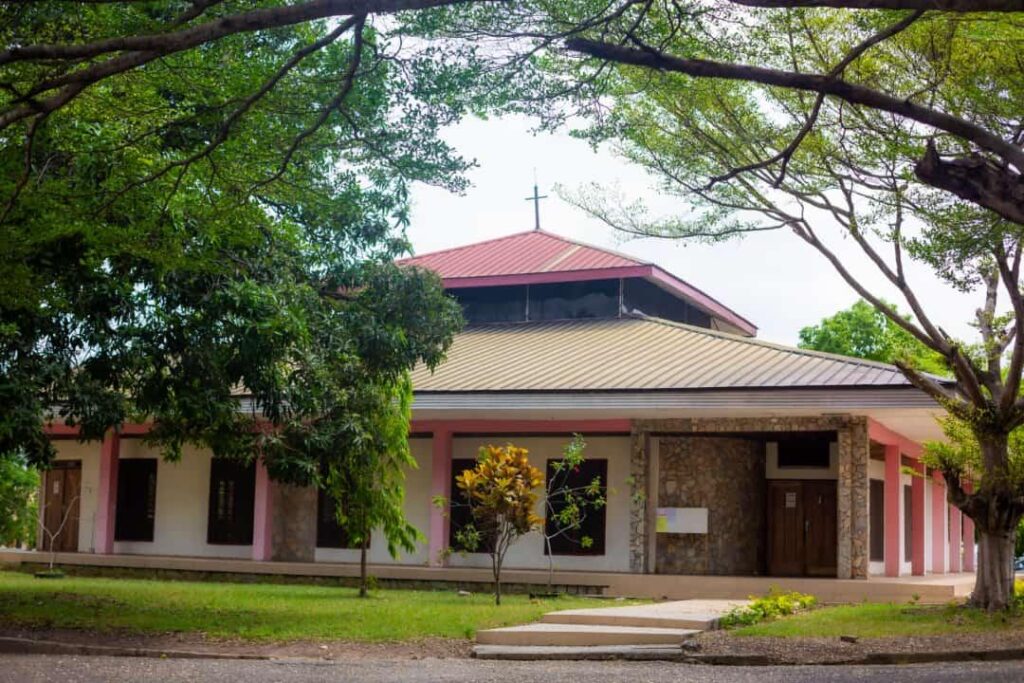 Orientation FOR FRESH STUDENTS
 for further enquiries, contact us :
library@suc.edu.gh