With joy and gratitude, we bid farewell to an extraordinary academic year and eagerly welcome the dawn of a brand-new chapter in our educational journey. It is with immense pride that we reflect upon the achievements, growth, and resilience we witnessed throughout the 2022/23 academic year.
Together, we conquered countless challenges and surpassed expectations, proving that nothing can hinder our spirit of learning and determination. Our unwavering commitment to excellence and the unwavering support from our school community have propelled us to new heights, fostering an environment of success and empowerment.
As we reflect upon the milestones we achieved, let us take a moment to express our heartfelt appreciation to each and every one of you. To our exceptional students, your unwavering enthusiasm, dedication, and thirst for knowledge have been the driving force behind our success. You have truly exemplified what it means to be diligent, resilient, and eager to embrace every opportunity for growth.
To our esteemed parents, your unwavering trust, involvement, and encouragement have been instrumental in nurturing our students' potential. Your unwavering support has been the bedrock upon which our educational community thrives, enabling us to provide a holistic and enriching experience for our students.
To our passionate and devoted  staff, your tireless efforts, creativity, and unwavering commitment to our students' success have left an indelible mark on their lives. Your dedication to creating a nurturing and inspiring learning environment has empowered our students to believe in their abilities and pursue their dreams with confidence.
As we bid farewell to the 2022/23 academic year, we eagerly anticipate the dawning of a new era of learning, growth, and discovery. The upcoming academic year promises to be an exhilarating journey filled with endless possibilities and exciting opportunities. Together, we will embark on this adventure with renewed enthusiasm, eager to explore new horizons, and push the boundaries of knowledge.
In the 2023/24 academic year, we will continue to foster a community that embraces diversity, inclusivity, and innovation. Our focus will remain on nurturing critical thinking skills, cultivating a love for learning, and equipping our students with the tools they need to excel in an ever-evolving world.
As we embark on this fresh chapter, let us remember that success lies not only in academic accomplishments but also in embracing challenges, learning from failures, and celebrating growth. Together, we will inspire one another, uplift each other, and create an environment where every student thrives.
With excitement bubbling in our hearts, let us anticipate the wonders that await us in the upcoming academic year. We extend our warmest gratitude to our students, parents, teachers, and staff for making the 2022/23 academic year a resounding success. Together, we will continue to make a difference in the lives of our students and build a brighter future for all.
Thank you, and here's to an exhilarating new beginning in the 2023/24 academic year!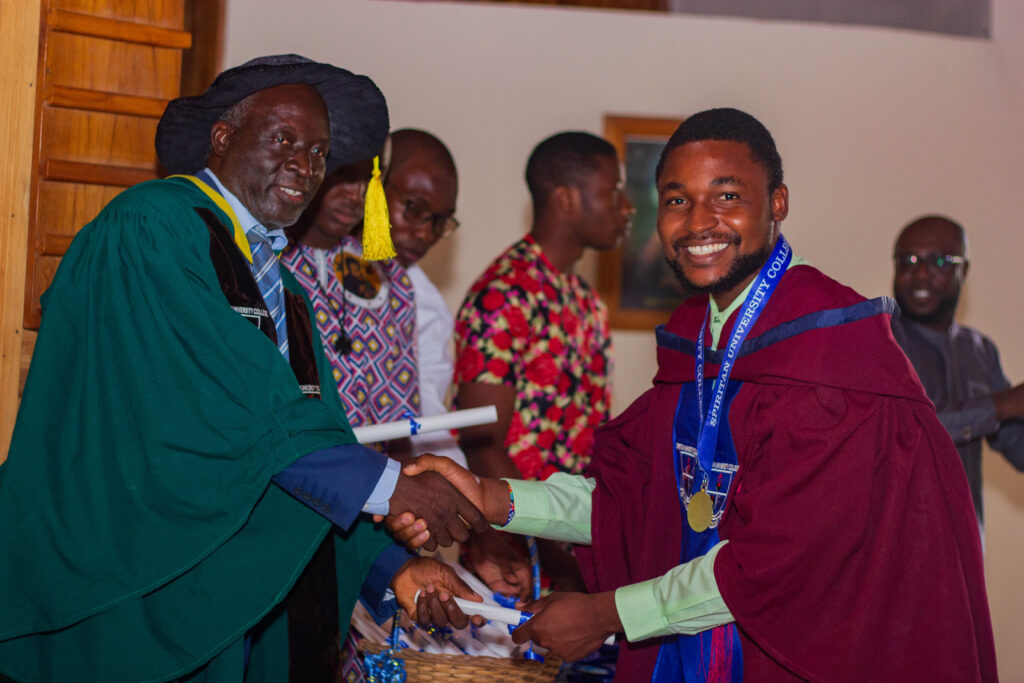 It is with great sadness that we announce the passing of the late Rev. fr. Dr. Ekpaa Maalo, Cssp, the former head of our School of Business. Rev. fr. Dr. Maalo passed away in the early hours of Sunday 23rd April in Wa. He was a highly respected and valued member of our academic community, and his contributions to the growth and development of our School of Business will always be remembered.
We extend our deepest condolences to the family, friends, and colleagues of Rev. fr. Dr. Maalo during this difficult time. We recognize that his passing has left a great void in our community and we join you in mourning his loss.
In honor of his life and legacy, a burial Mass has been scheduled for Tuesday, May 17th at our west campus at Ejisu. The Mass will commence at 9:30 am and will be a fitting tribute to a man who dedicated his life to the betterment of our institution and its students.
We encourage all members of the school community to attend the Mass and to pay their respects to Rev. fr. Dr. Maalo. He will be greatly missed, but his legacy will live on in the lives of those he touched and the countless students whose lives he impacted.
Once again, we extend our deepest sympathies to all those who knew and loved Rev. fr. Dr. Maalo. May his soul rest in eternal peace.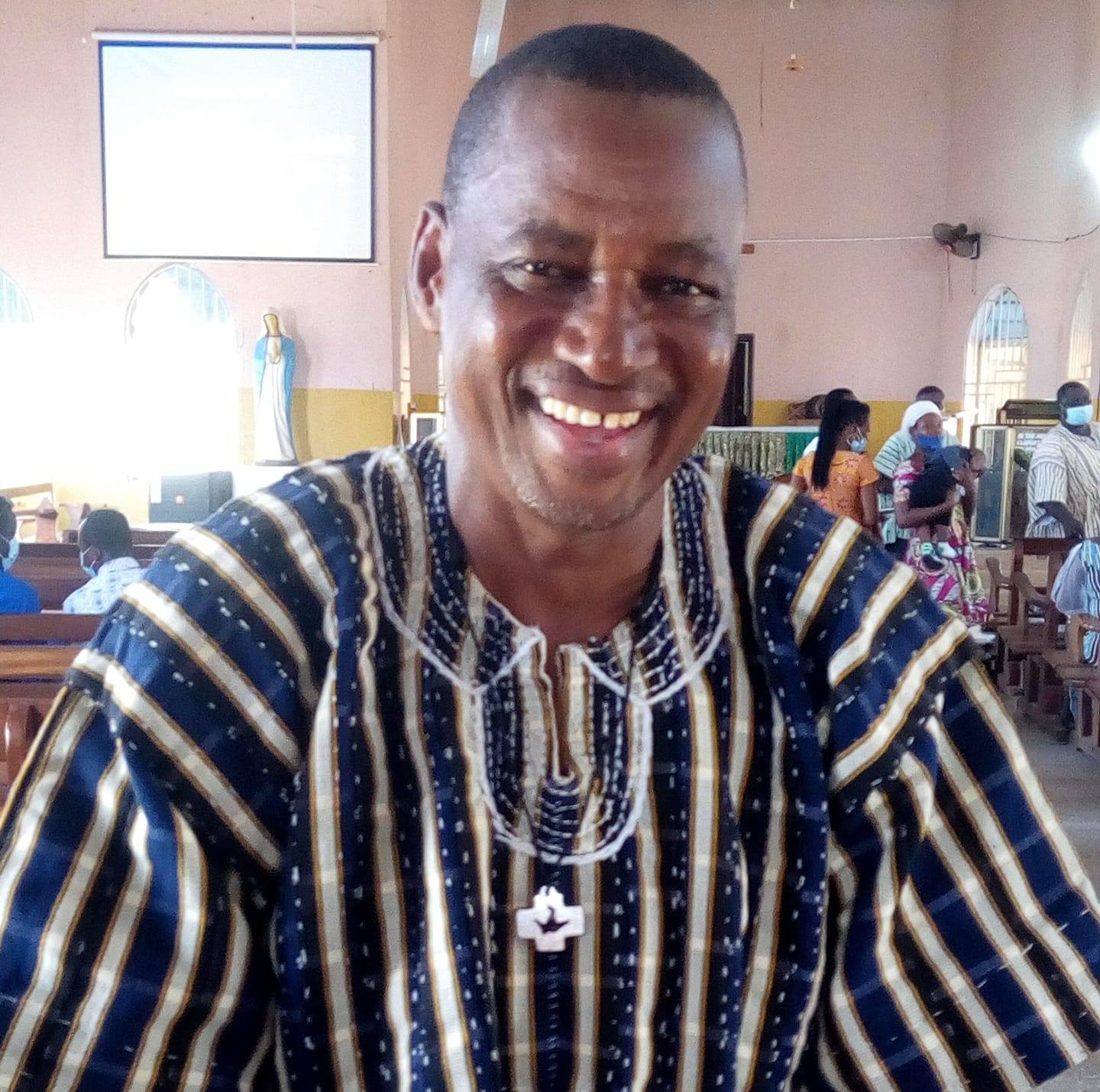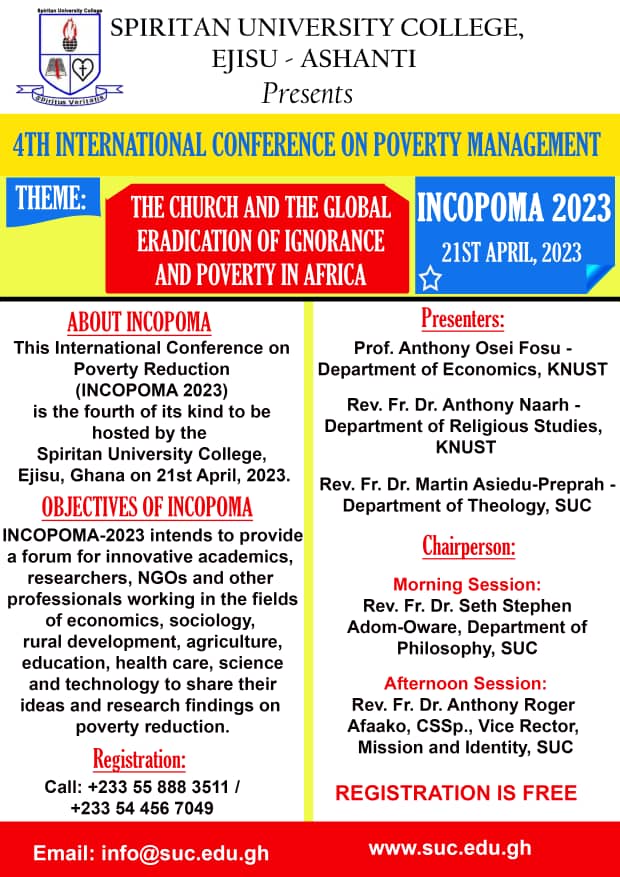 As an academic  Community, we are thrilled to announce the upcoming International Conference on the theme "The Church and the Global Eradication of Ignorance and Poverty in Africa". This conference promises to be an impactful and transformative gathering of scholars, activists, and religious leaders, all of whom are passionate about tackling the twin challenges of ignorance and poverty in Africa.
In today's world, where economic and social inequality remains a significant challenge, the role of the Church in promoting education and economic empowerment cannot be overstated. Poverty and ignorance remain formidable barriers to progress, and they continue to limit the potential of individuals and communities across Africa. The Church, as a powerful and influential institution, has the potential to be a catalyst for change, mobilizing resources and galvanizing support for the eradication of poverty and the promotion of education.
The upcoming conference will provide a platform for experts from various fields to come together and share ideas on how best to tackle these challenges. It will be an opportunity for participants to learn from one another, share their experiences, and identify strategies that can be applied to address the specific needs of different communities across Africa.
The importance of this conference cannot be overstated. By bringing together religious leaders, scholars, activists, and policymakers, we can harness the collective wisdom and resources of the Church to promote education and economic empowerment across Africa. We encourage everyone interested in making a meaningful contribution to the eradication of poverty and the promotion of education to attend this conference and be part of the change we all want to see.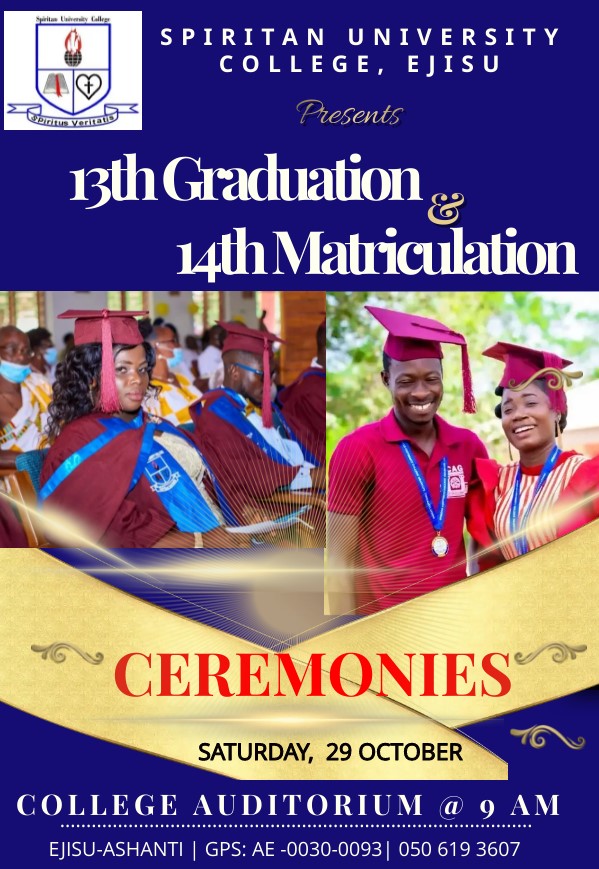 Matricualtions and Graduations deserve to be celebrated.We are thrilled to announce the graduation and Matriculation cerermonies scheduled for Saturday, 29th October 2022 . Join us thus  as we celebrate our Class of 2022. We are proud to applaud their courage
and perseverance
.
Dear All,
As part of our election process, there is the need to compile an electoral register to aid in a free and fair election.
In view of this, all of us are humbly requested to partake in the electoral registration exercise scheduled for Today, Wednesday, 15th June 2022. 
The exercise will end on Tuesday, 28th June 2022.
Please, be sure of your index number before submitting the form.
Any irregularity will render you incapable of voting.
NB: No registration, No voting.
Thank you for your support.
Bernard Oduro-Amankwaah
Chair, ELECTORAL COMMISSION
It has been  a hectic academic year and we are so grateful for all those who have help in making sure that we sail the ship safely ashore. Officially, the end of the second semester exams for the 2021/22 came to an end on saturday, the 14th of May 2022. We are now offically closed for the long vacation. However, the Offices will still be opened for administrative work. Updates on the  activities for the next academic will soon be made available .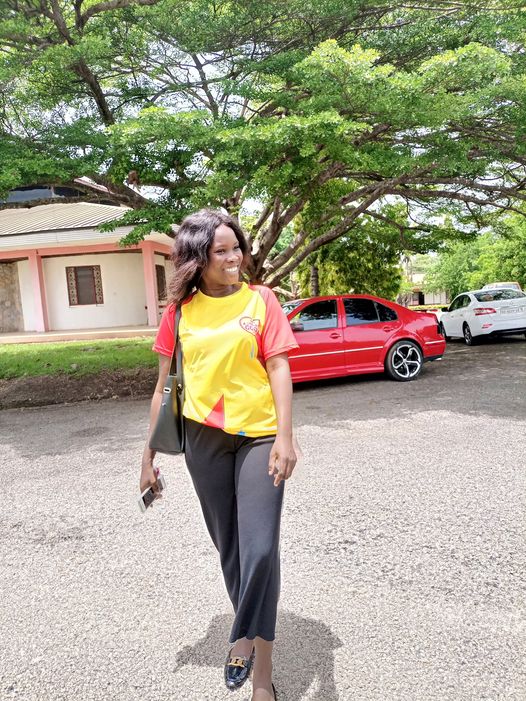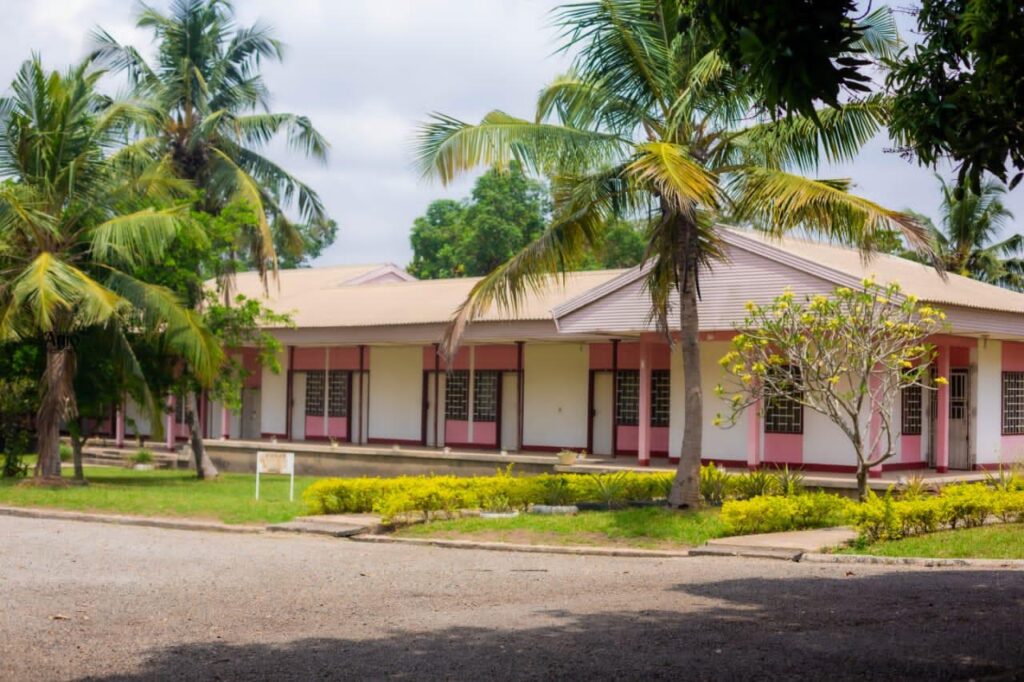 This week marks the beginning of revision week for the second semester for the 2021/22 Academic year. Lectures  have come to an end and all is now set for the beginning of the end second semester exams .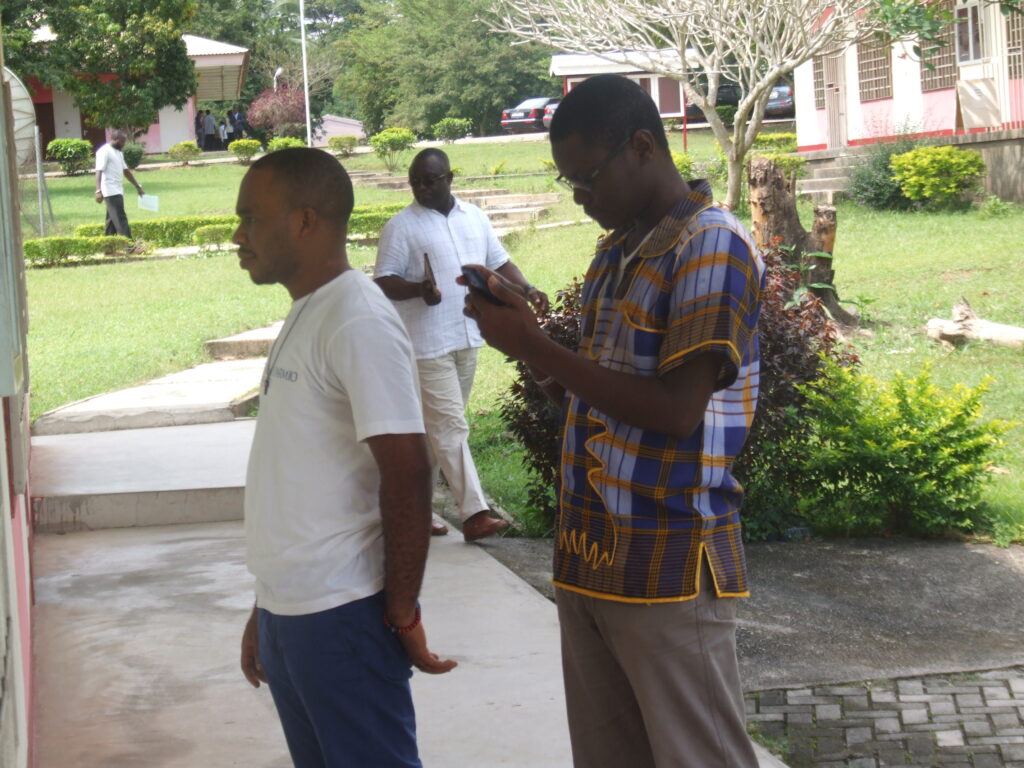 Students are gearing towards their of second semester examinations. So far, all is set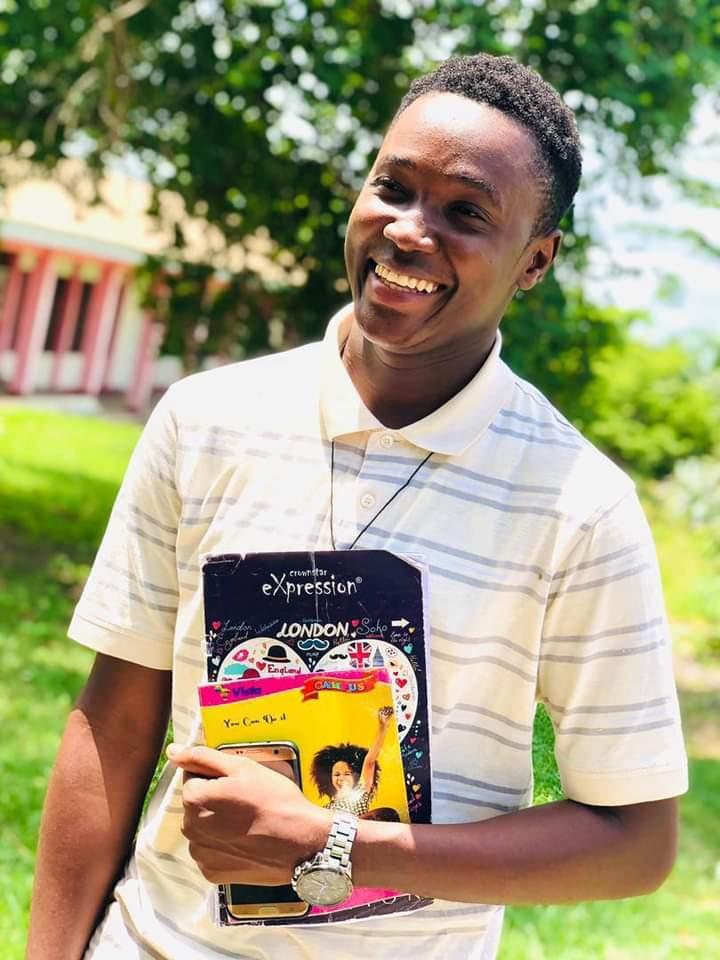 This week marks the end of lectures for the second semester. Students have started preparations towards their end of semester examinations which  begin on the 25th of April and ends on the 13th of May 2022.  We look forward to rounding up the Academic year on a positive note.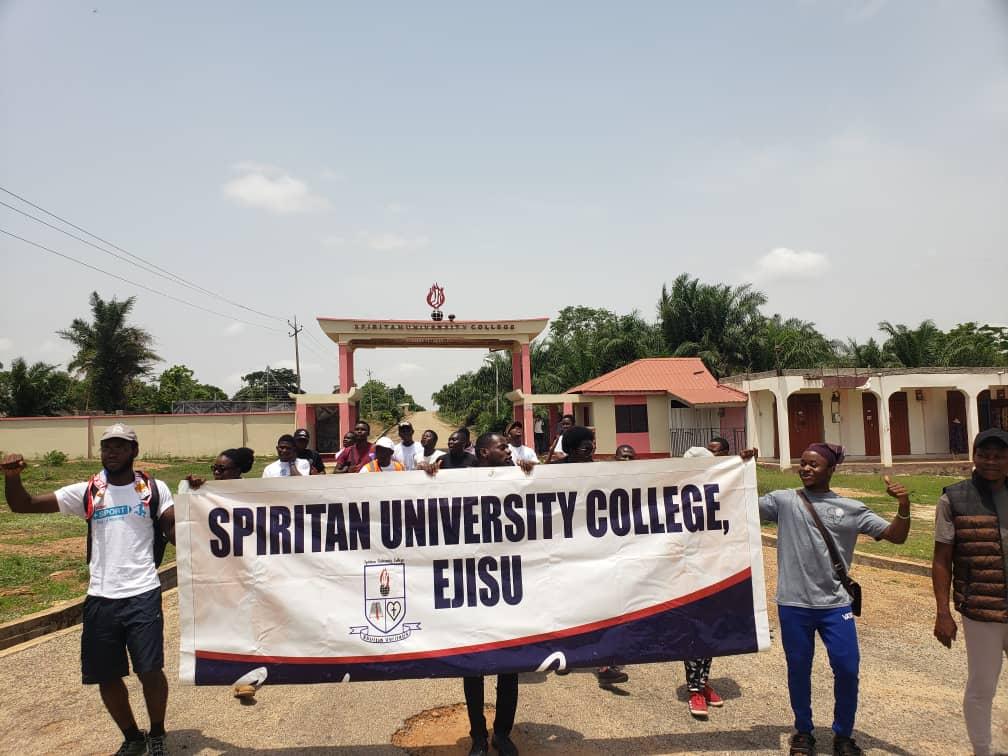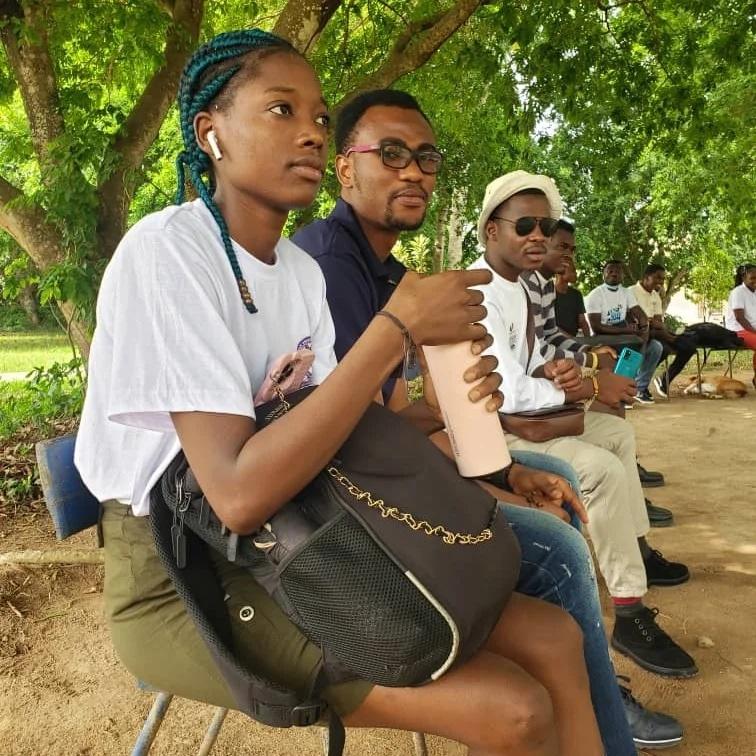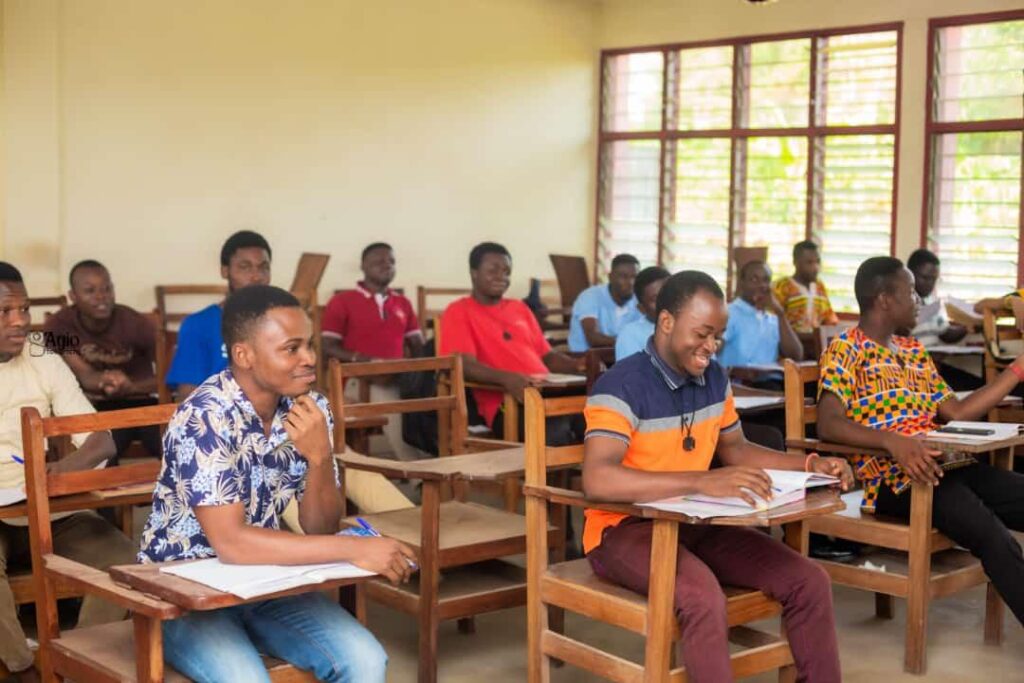 Regular lectures and seminars are on going as students are almost rounding up the second semester.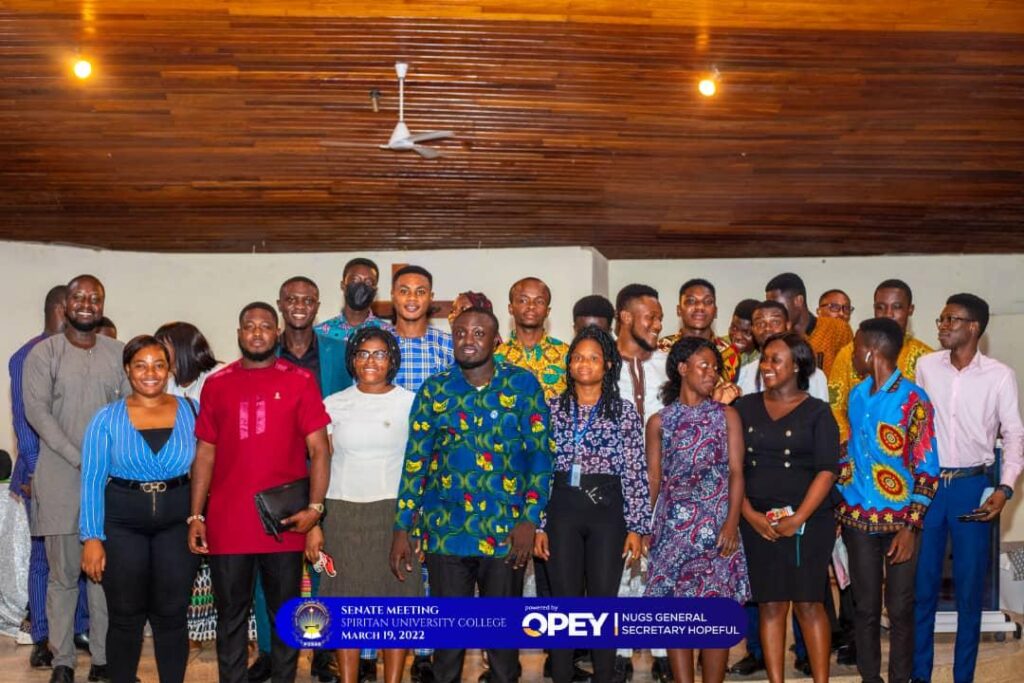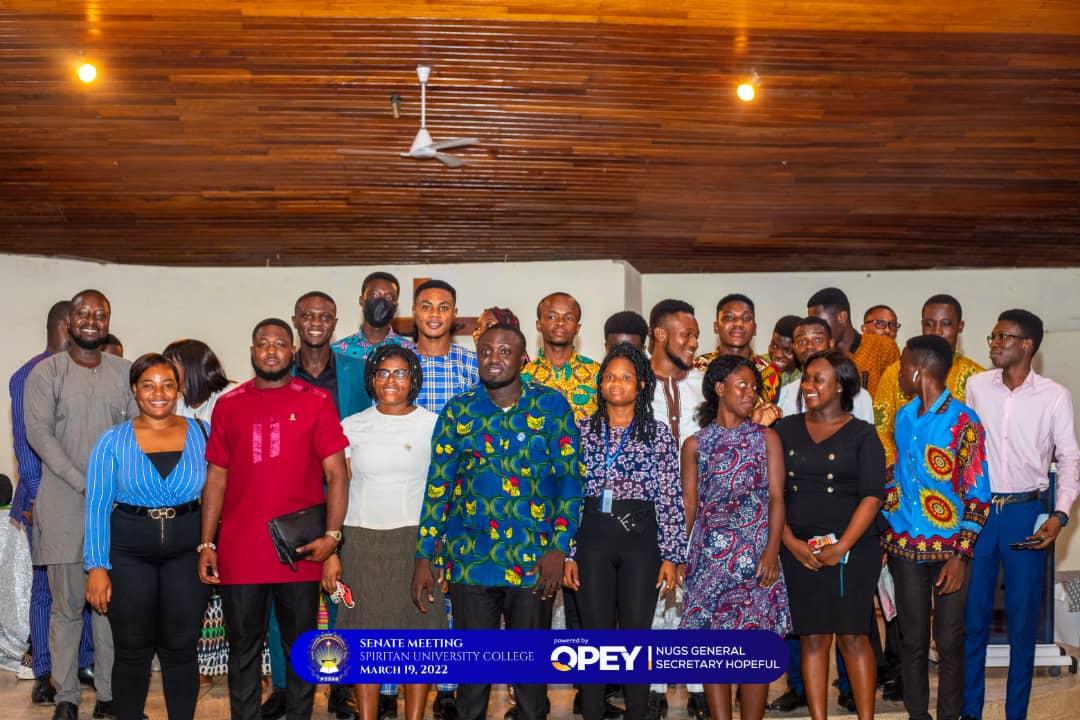 SUC is part of the PUSAG and last wo weeks, we hosted the PUSAG Senate meeting on our Campus.
PUSAG was established in 2007 and now actively works with many private institutions across the country. It aims to offer a common platform for effective networking and the coordination of student activities on issues of national and international interest. It also seeks to instill in students a sense of discipline and active participation in all activities relating to national development, while promoting friendship and cooperation between PUSAG and the public universities.
In addition to some notable activities such as the annual PUSAG Sports and Entertainment Festival, PUSAG is taking initiatives to inform and contribute to the discussions on issues that threaten to deprive private universities of opportunities and growth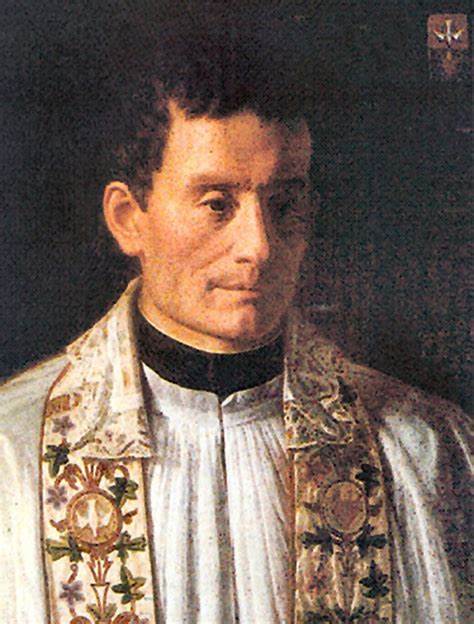 Venerable Fr. Francis Libermann
April 14, 1802 – February 2, 1852
Don't jump to conclusions and don't judge according to what you are used to in Europe. Forget about Europe, its customs, its ways of thinking; you have to make yourselves blacks with the blacks so as to form them in their own way and not according to the European model. For their perfection and sanctification, relate to them as slaves do to the customs and habits of their masters, so that gradually you will make them a people of God. This is what St. Paul refers to as making ourselves all things to all men so as to win them for Jesus Christ.
Libermann to the community of Dakar, November 1847. NDIX, p.330-331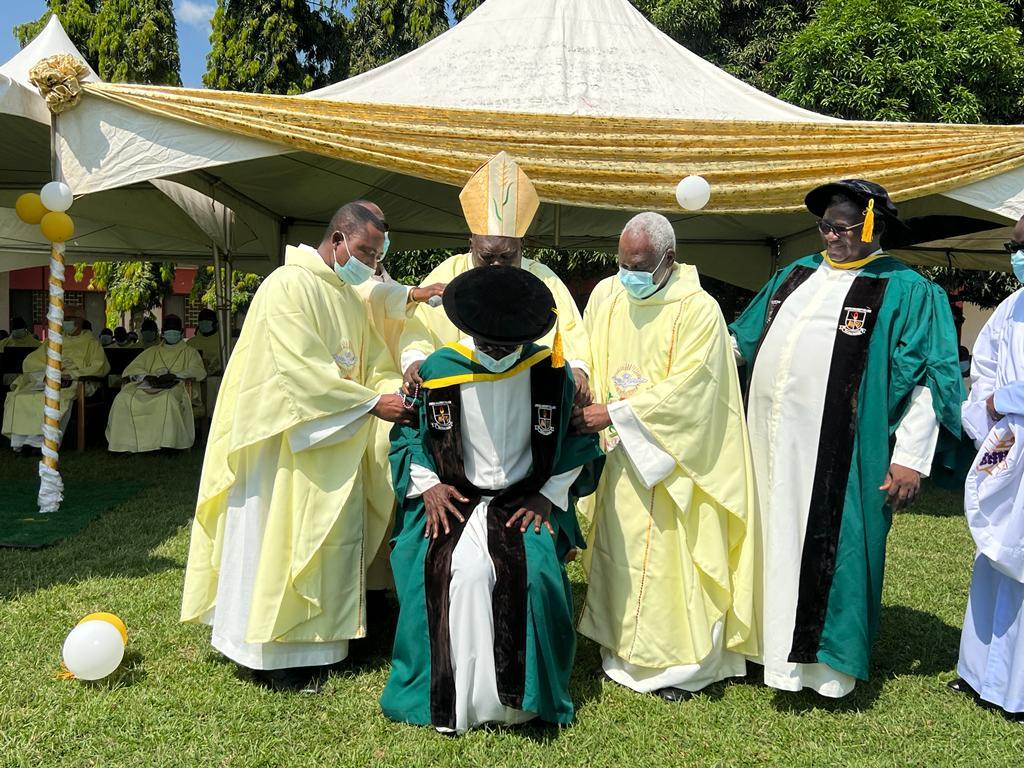 Thursday ,  the 18th of Novemeber 2021, the new Rector of the University-College, the Very Rev. Fr. Dr. Winfred Yao AKAKPO, CSSp , was inducted into office  at 10:00 am. The ceremony  took place at the west Campus of the University College.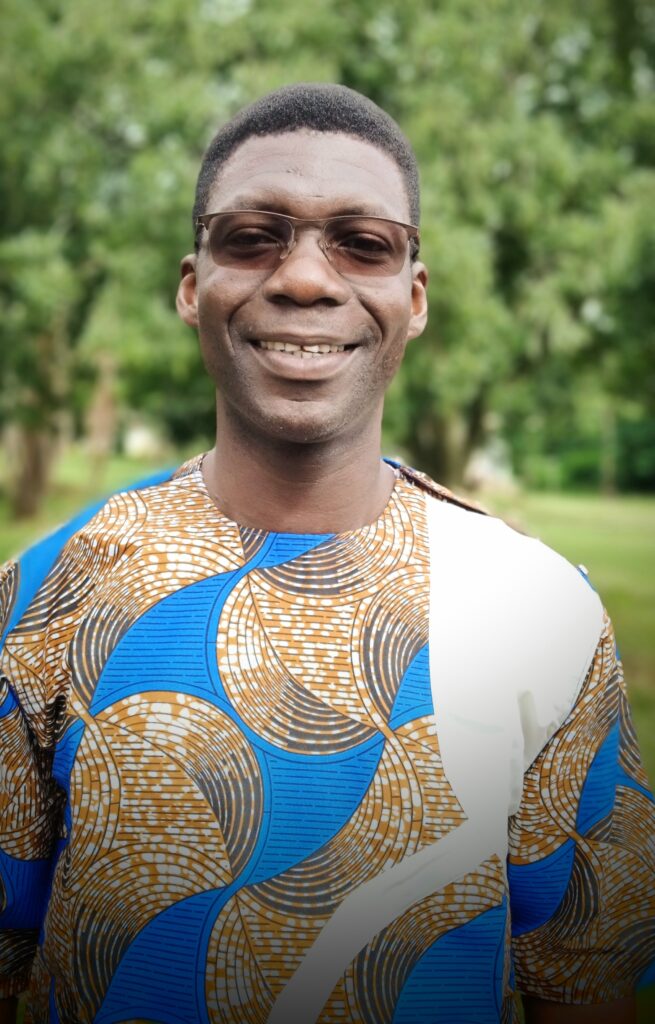 Attending the maiden Archbishop Sarpong Theological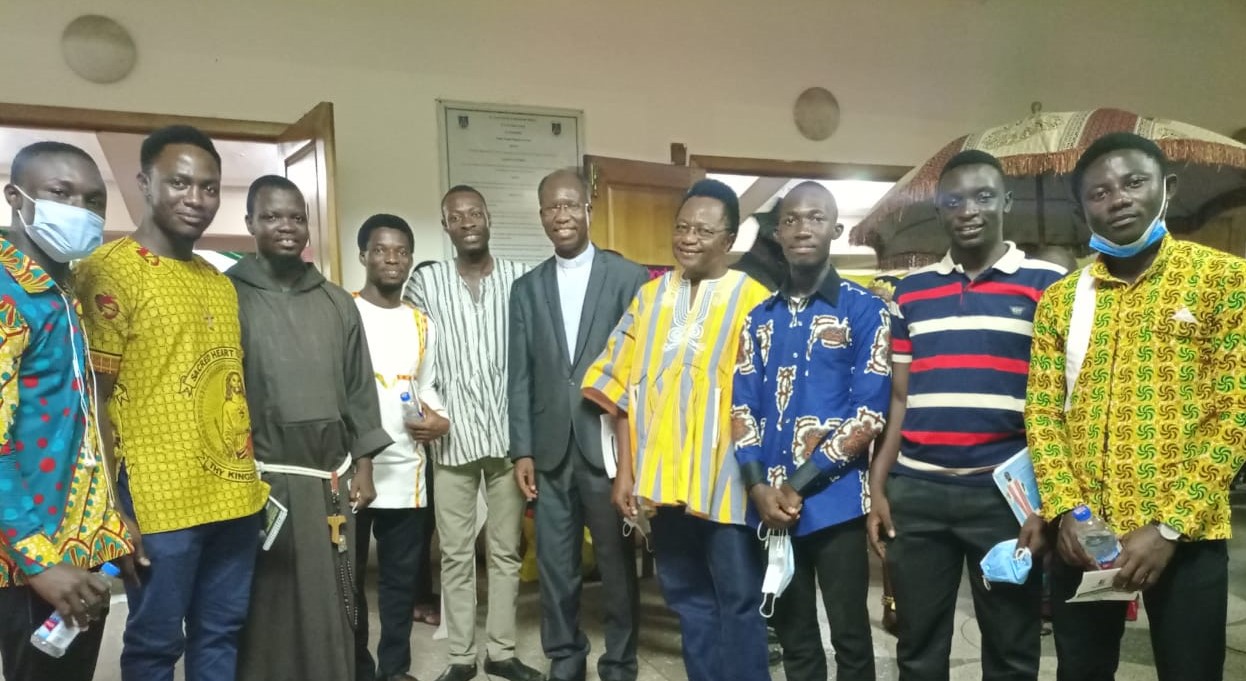 Some of our students from  the Department of Philosophy and Social Sciences attend the Maiden edithion of the Archbishop Sarpong Thelogical Lecture. The lecture which is a  biennial forum which honoured the intellectual legacy of the Catholic Archbishop emeritus of Ghana's Kumasi Archdiocese, Peter Kwasi Sarpong was held at the St. Loius College of Education in the Ashanti Region on October , 2021.
The lecture was put together by the Arrupe Jesuit Institute, a social justice centre also aims at celebrating persons it describes as living legends who shaped theology in Africa.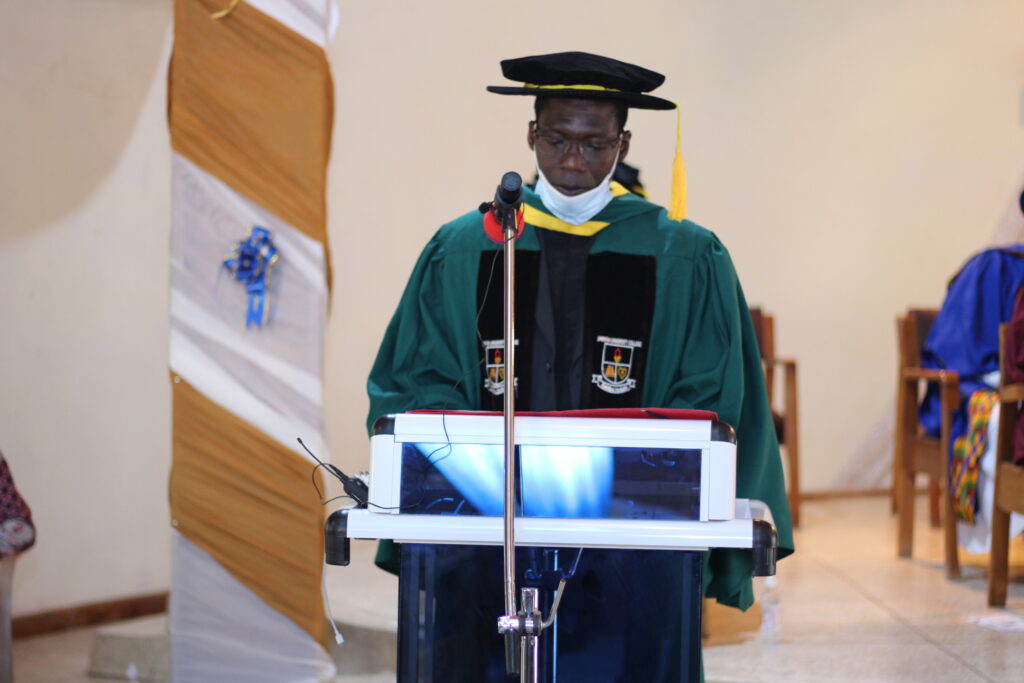 The Spiritan University College has a new Rector! He is in the person of the Very Rev. Fr, Dr. Winfred Yao AKAKPO, CSSp.
Dr. Fr. AKAKPO hailing from Akatsi in the Volta  Region, he  takes over from the Very Rev. Fr. Dr. Anomah, CSSp.  Dr. AKAKPO holds an MA as well as  a PhD in Social Anthropology and  Ethnology from  the Ecole  des Hautes Etudes en Sciences Sociales ( EHESS) , Paris- France.  He is also a researcher and member of the Institute des Mondes Africains ( IMAF).
He joined our academic staff last year and has taught a couple of courses in our philosophy and Social Science programme. He has also been the coordinator for our Department of Philosophy and Social Sciences. As an Academic community , we wish him well and welcome him on board. 
Brought up in the North-Eastern part of Nigeria (Adamawa State), the Rev . Fr. Dr. Anthony Roger AFAAKO is a Ghanaian Spiritan Priest. He attended The Pontifical Gregorian University in Rome where he obtained a B.A in Sociology (Family Sociology), Licentiate in Sociology (Qualified Migration) as well as a PhD in Social Sciences (New Media and Digital Sociology). He joined our academic community in the year 2017. Since his arrival, he has held certain positions in our college. Currently, he is our Dean of Students. Fr. Dr. Afaako is also a Part-time lecturer at the Saint Gregory the Great Provincial Seminary at Parkoso in Kumasi, Ghana.
He also holds a Diploma in Religious studies from the Spiritan Unviversity College, Ejisu as well as a Liecientiate in Theology from the the Université Catholique d'Afrique Centrale, in Yaoundé, Cameroon. We wish him well in his new position as our vice Rector, Mission and Identity.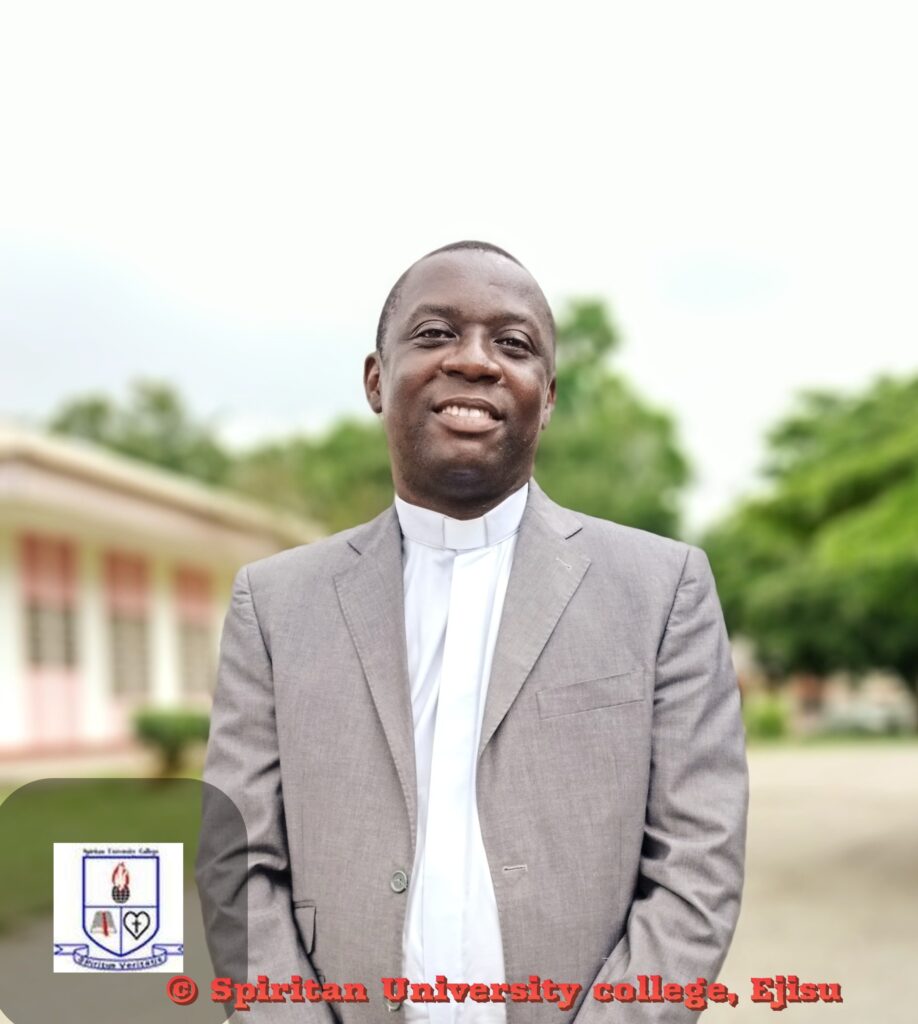 We welcome our new members to the university College Community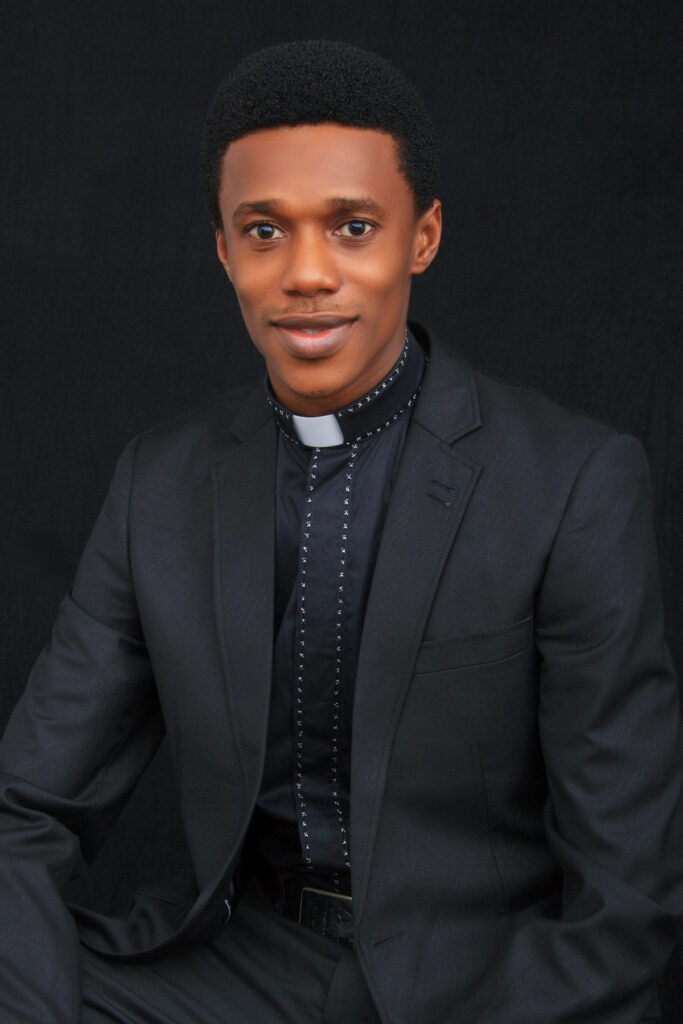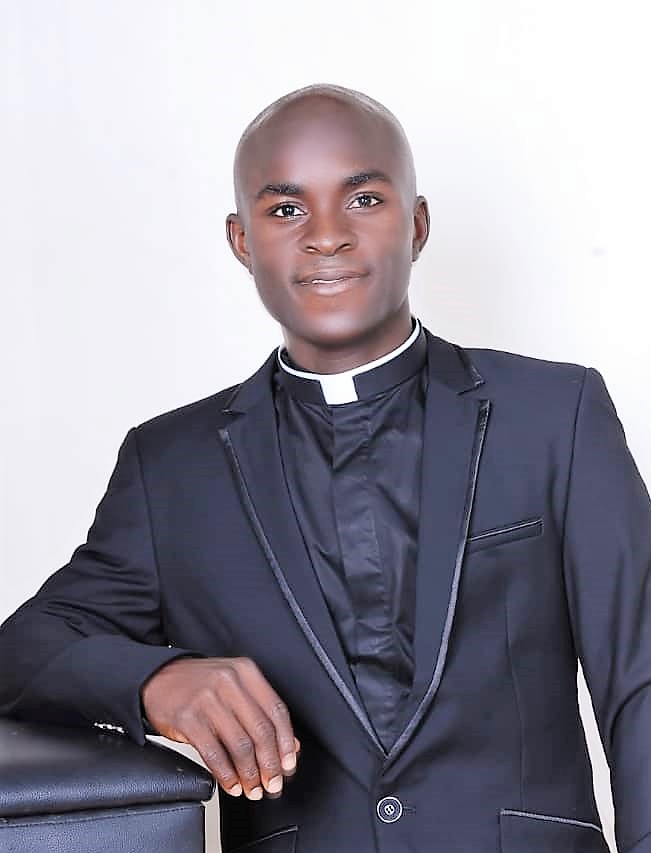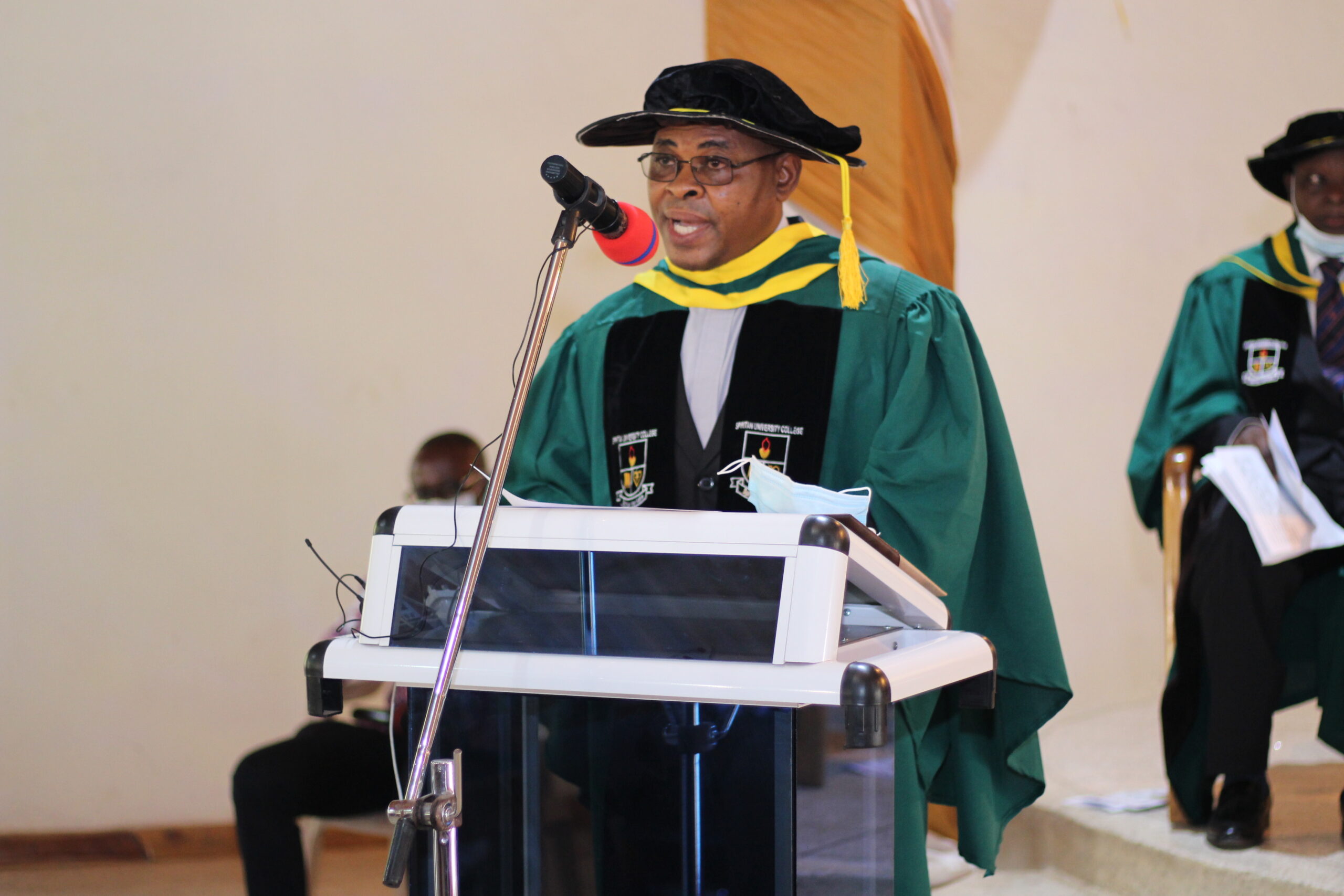 The College community thanks the outgoing  Rector of the University College, the  Very Rev. Fr. Dr. Anthony Kofi ANOMAH CSSp.  Fr. Dr. Anomah having served his two term tenure as the rector of the college has come to the end of his tenure in Office. He has served the college as a visiting lecturer, a lecturer and finally as the rector of the college for a duration of over 20 years! His contributions to the College have been immense and tremendous. We thank him for his sense of dedication, insight and hard work. He has left an indelible mark on the history of the college and he shall be ever remembered. The knowledge that he shared with us as a college and the learning he bought cannot be compared with anything. He  has been a true and amazing leader to us. As a college, we hope he keeps doing his good work in his next job as well. It was a pleasure working with him as a visiting lecturer, lecturer and above all as our rector for 8years.  SUC is forever grateful!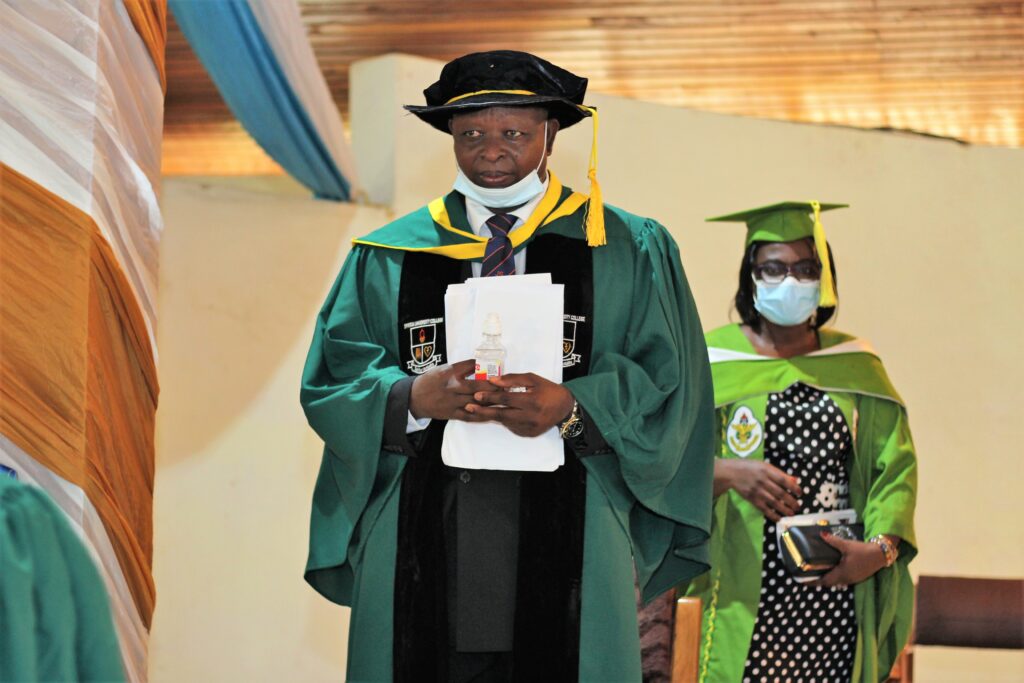 The  University -college community would like to thank  the Rev. Fr. Dr. Alphonsus Beni CSSp  for   his contributions and dedication to the College.   Within a duration of 11 years, Dr. Fr. Beni CSSp has served the college as the Registrar, the Vice Rector, Mission & Identity.  As an academic community, we would like to thank him for helping us achieve our milestones and making us a better organization. He has contributed to the college personally as well as inspired others to make a difference. The College will always remember him  as a great leader! Farewell, and may success follow him everywhere he goes!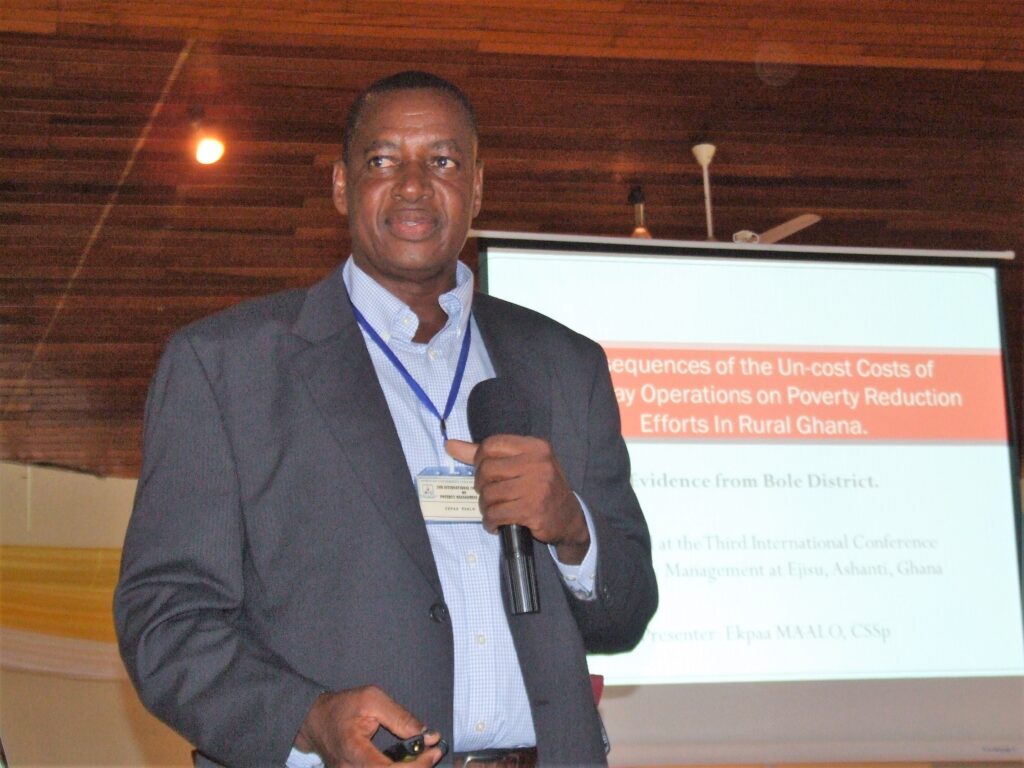 Farewell to a great lecturer  as well as a coordinator of our Business School Programme the Rev. Fr. Dr. Ekpaa Maalo, CSSp whose work ethics, discipline, and commitment towards the College and the Business School  has been  legendary and can never be contested. With his departure,  the College is losing an amazing employee as well as a true friend.  As a College, we know he'll succeed in all that he sets his heart to do. Our best wishes are always with him!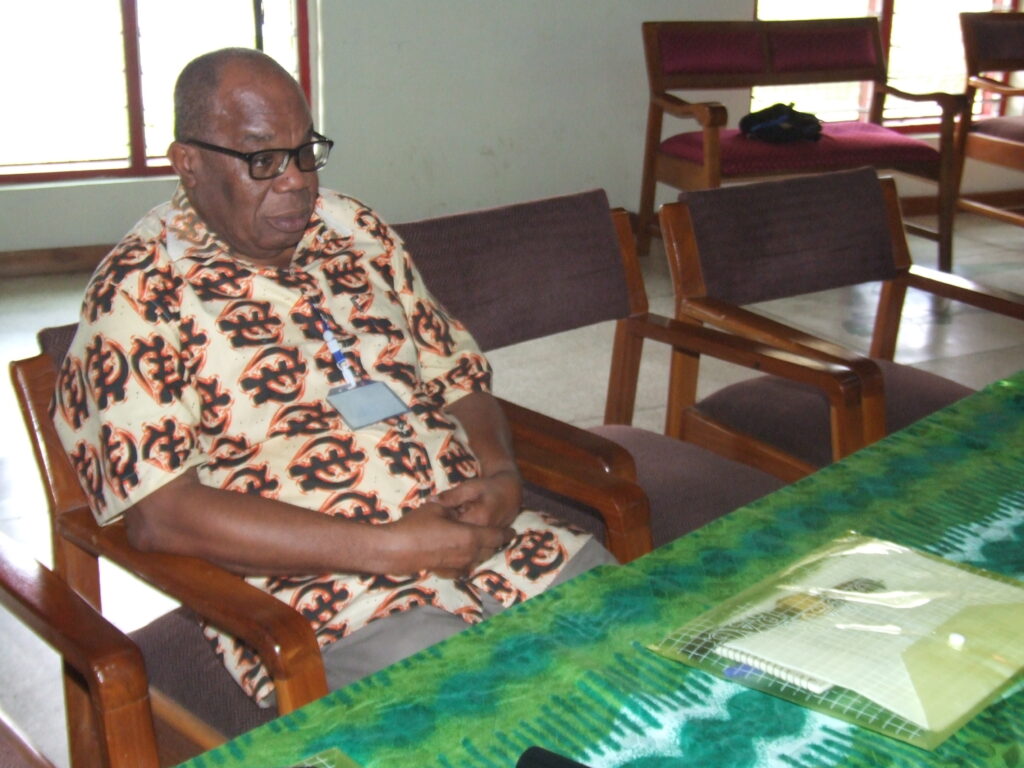 As a College, we would like to thank Dr. Albert Dare our amiable  Vice Rector Academics who leaves us this year. Our time together in the college has been wonderful. Though now it is time to part ways, the mark he has left on us as an academic  community  won't be forgotten.  We thank him sincerely  for his countless contributions to our Institution. He always did a great job here in the college. His contributions and dedication will always be a prime example for others. Farewell Dr. Dare !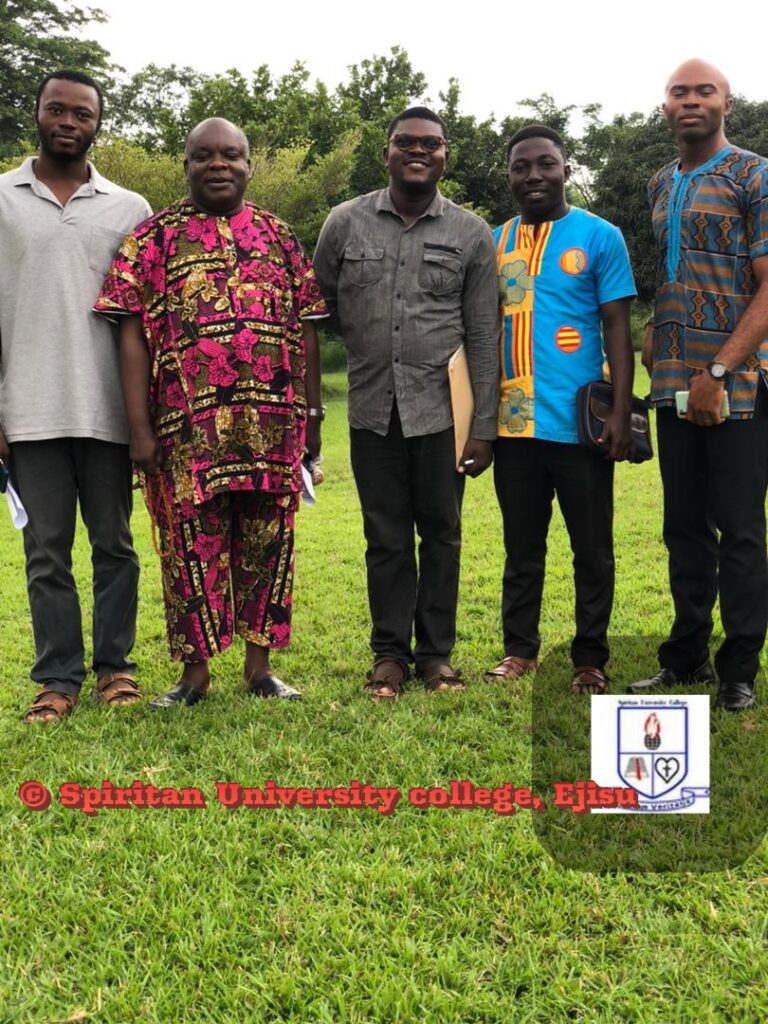 Lecturers rounded up their various courses so as allow ample time for preparations towards the end of semester exams. Here are a group of final year Philosophy students with Dr. Fr. Ephraim Badou Sjc, their African Philosophy lecturer.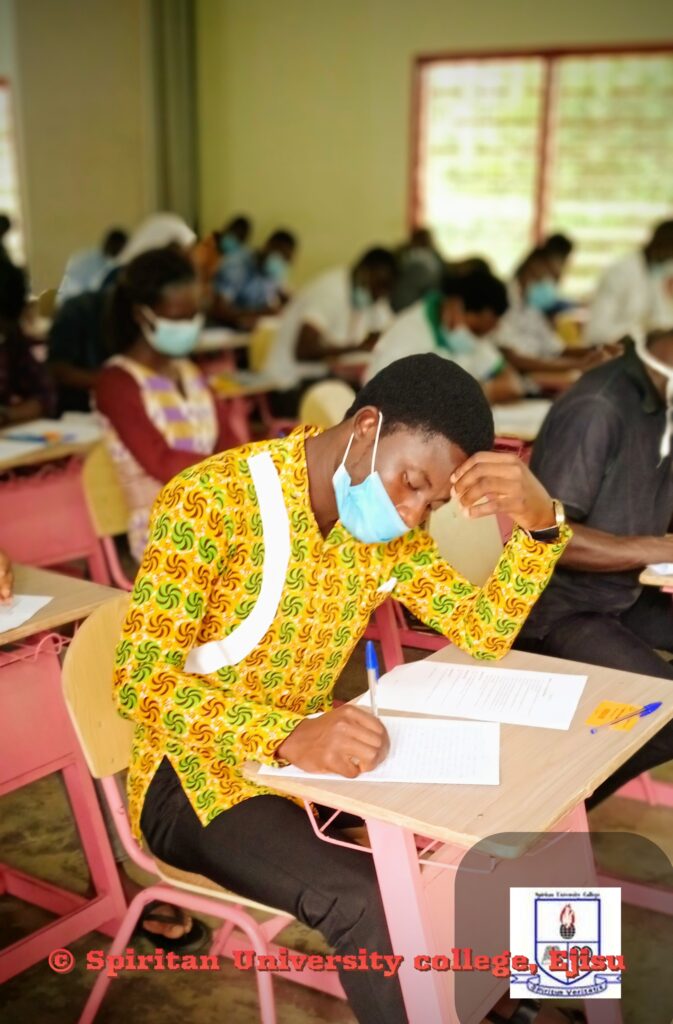 The  end of second Semester exams began yesterday  25th July 2021 with the majority of  weekend students writing the morning as well as the afternoon session exams.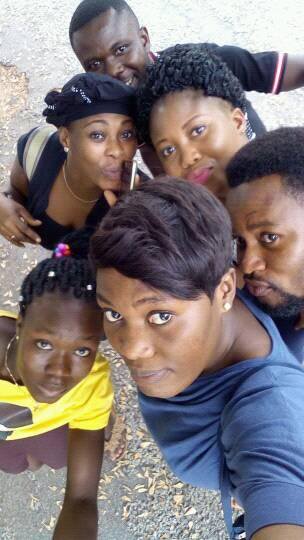 As we slowly but surely round up the academic year, we also look with hope and faith with the innovative ways of teaching next academic year.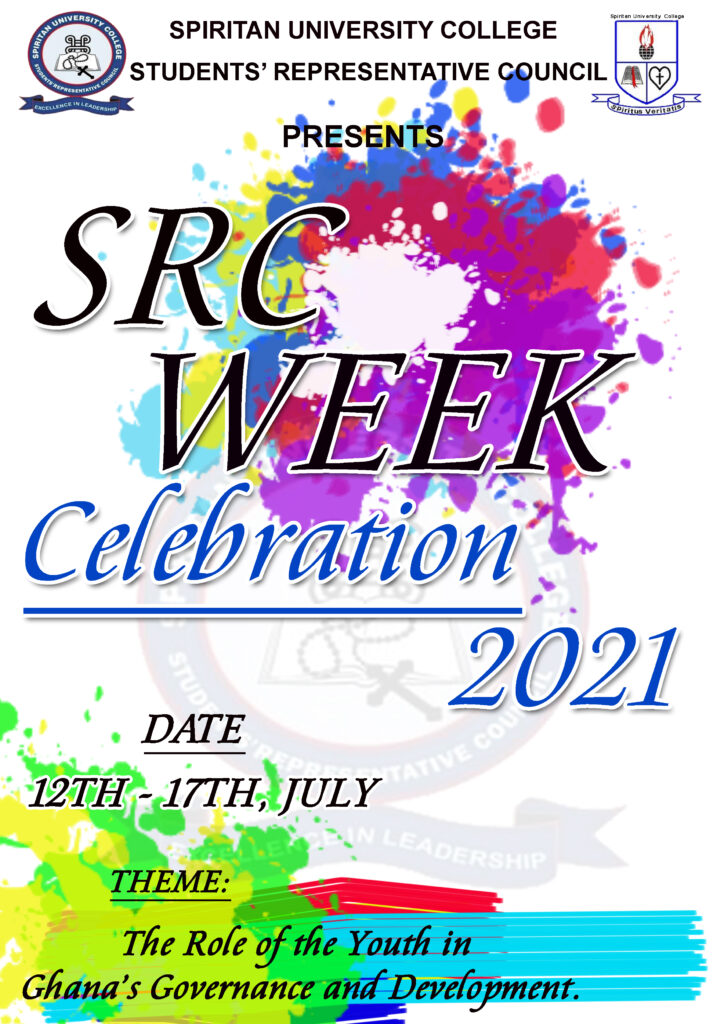 The Student Representative Council (SRC) of our cherished University –College in collaboration with the Management, wishes to invite us to the 2020-2021 SRC Week celebration. Join us as we celebrate how far we have come.
The theme for this year's celebration is

"The Role of the Youth in Ghana's Governance and Development"

.

This year's SRC week celebration promises to be educative, inspiring, as well as entertaining. Do join us from Monday the 12th of July to Friday the 17th of July 2021 for an exciting SRC Week celebration.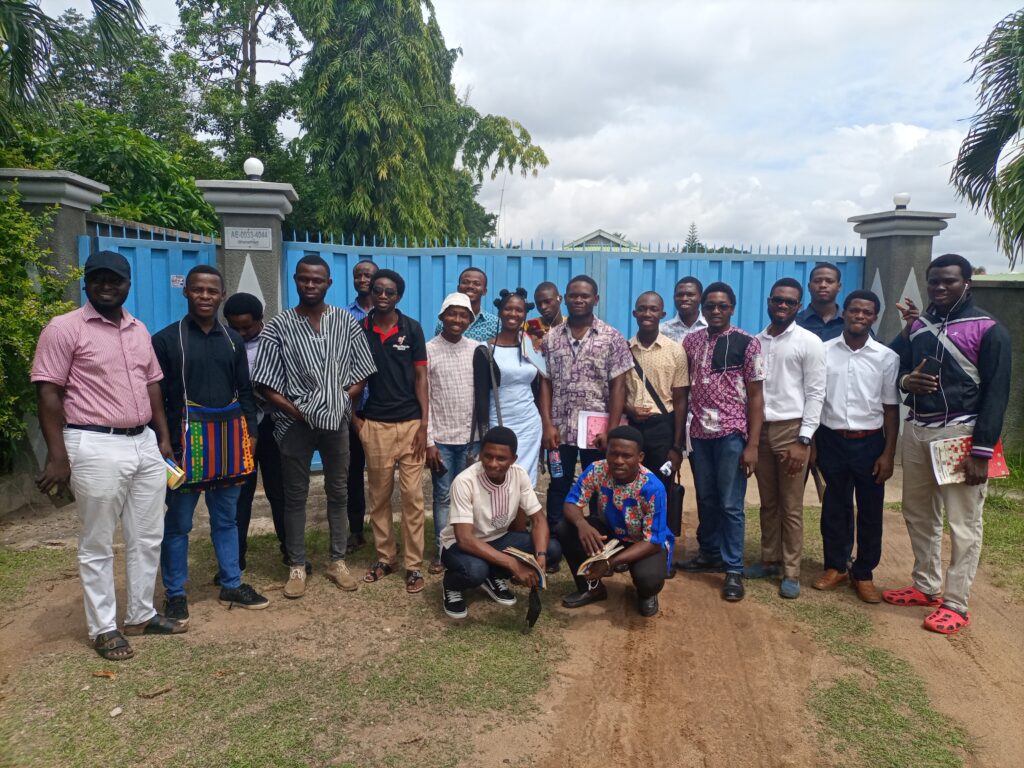 Slowly but steadily, we are heading towards the end of the 2020/ 21 academic year.
Exams begin for the weekend stream from the 24th of July through to the 8th of August 2021.
The regular stream begins from Monday the 26th of July through to Friday the  6th of August 2021.
27TH NOVEMBER MARTICULATION AND GRADUATION 2020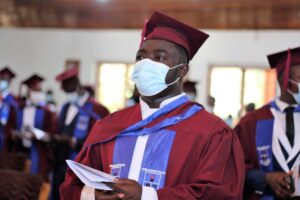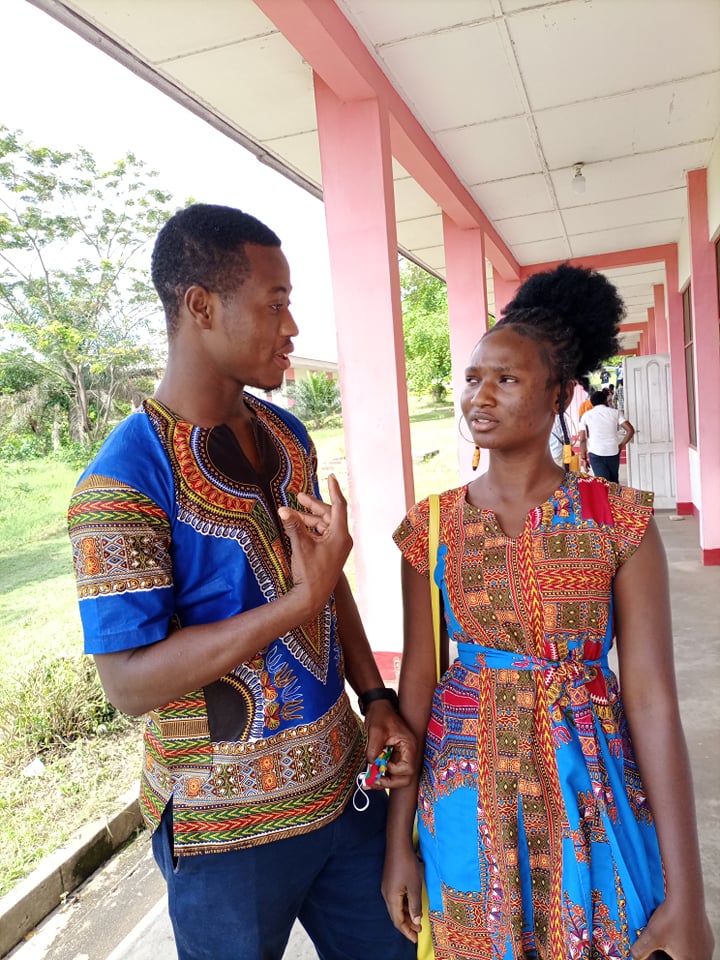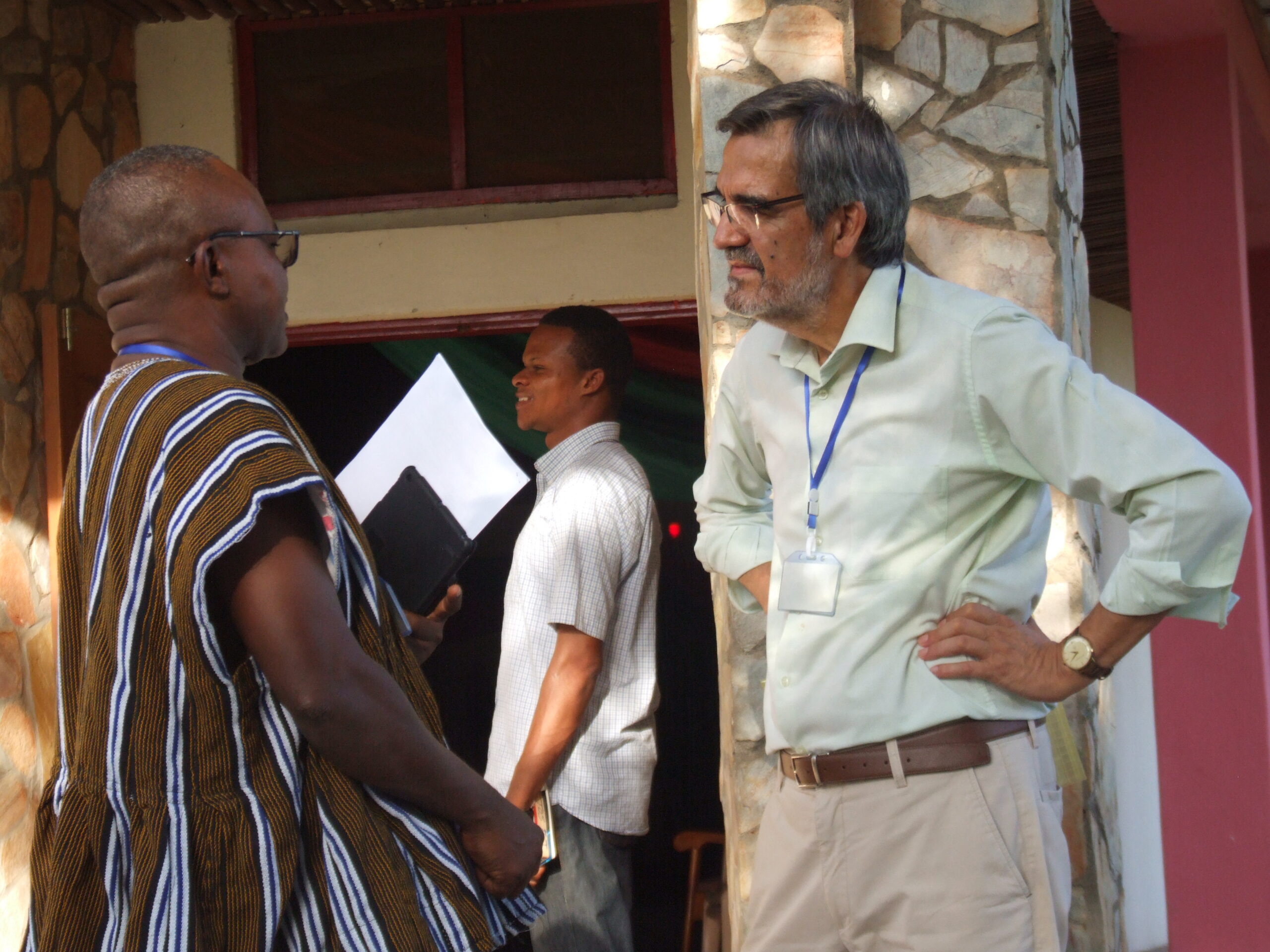 SEPTERMBER 2021
2nd : Thurday Orientation for Freshers
3rd:  Inaugural Mass & Staff/Students Forum
11th  saturday                FIRST SEMESTER BEGINS
Submission of Course Outlines / Submission 2020/21 Examination Results
11th Monday                FIRST SEMESTER LECTURES BEGIN – REGULAR
                                    SUBMISSION OF COURSE OUTLINES
25th Governing Council Meeting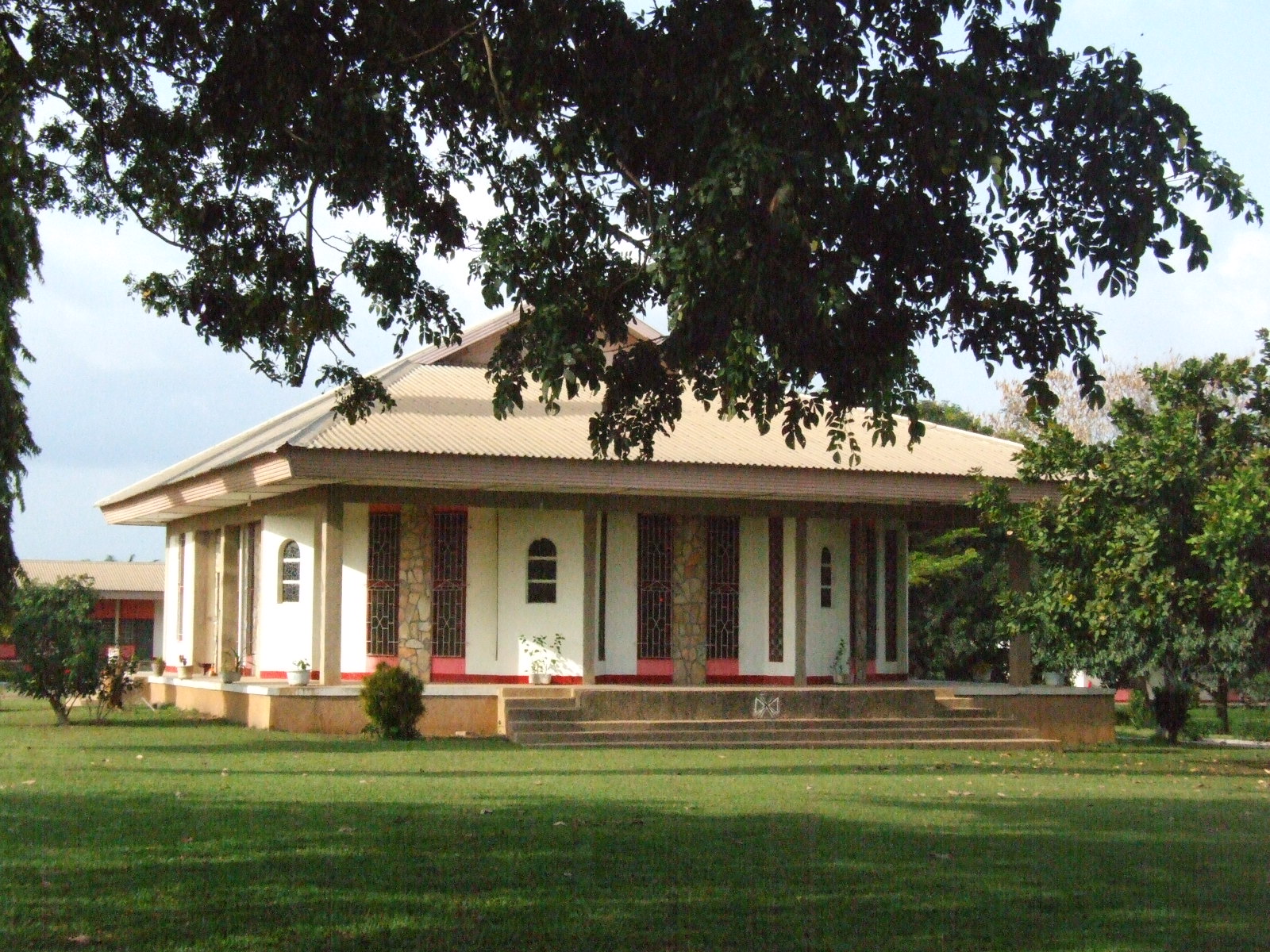 OCTOBER
2ND  SATURDAY: 2ND SEMESTER SUPPLIMENTARY EXAMINATIONS  ( RE-SITS)
11TH -24TH : MID -SEMESTER EXAMINATIONS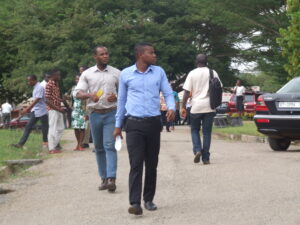 3rd   Friday: REVISION  WEEK ENDS
Farmer's Day , Public Holiday ( No lecturers)
4th Saturday: FIRST SEMESTER EXAMS BEGIN
18TH  END OF FIRST SEMESTER 2021/22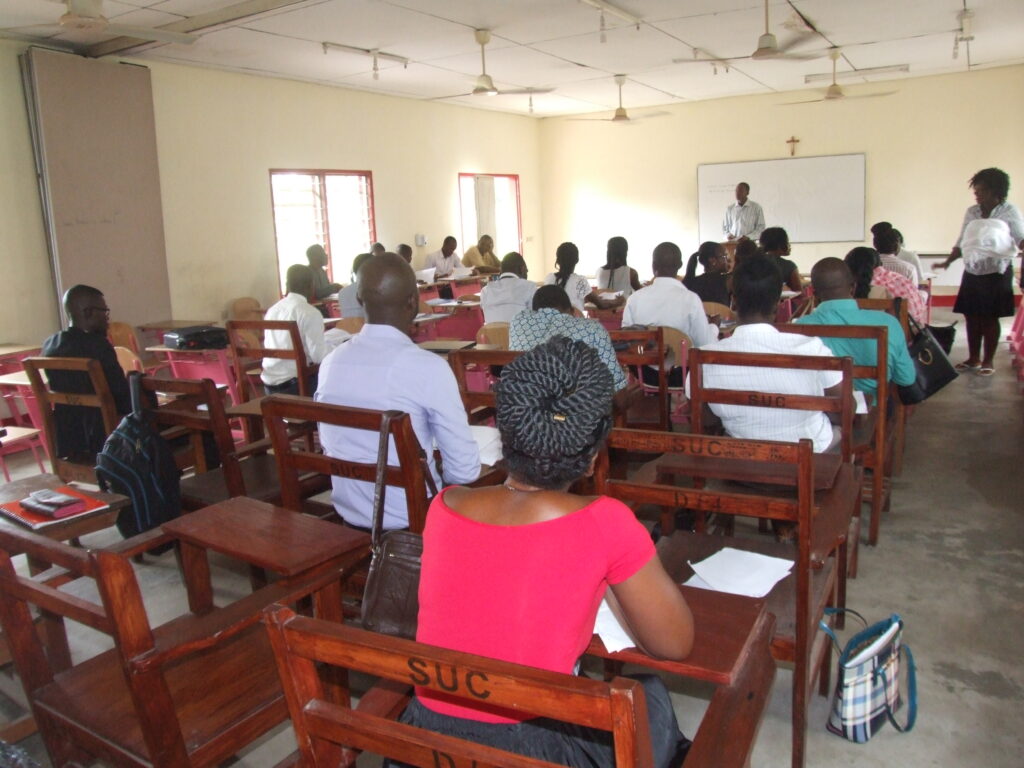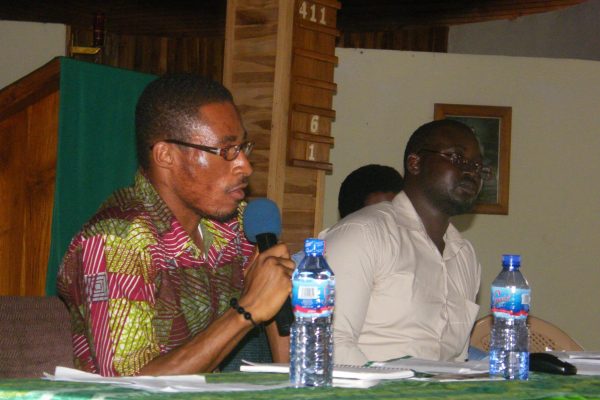 3RD  MONDAY, JANUARY OFFICES  OPEN AFTER CHRISTMAS
3RD – 7TH  M-F : Registration of courses for second semester
 Friday, 7th January : Inaugural Mass 
Staff and Students Forum at College Auditorium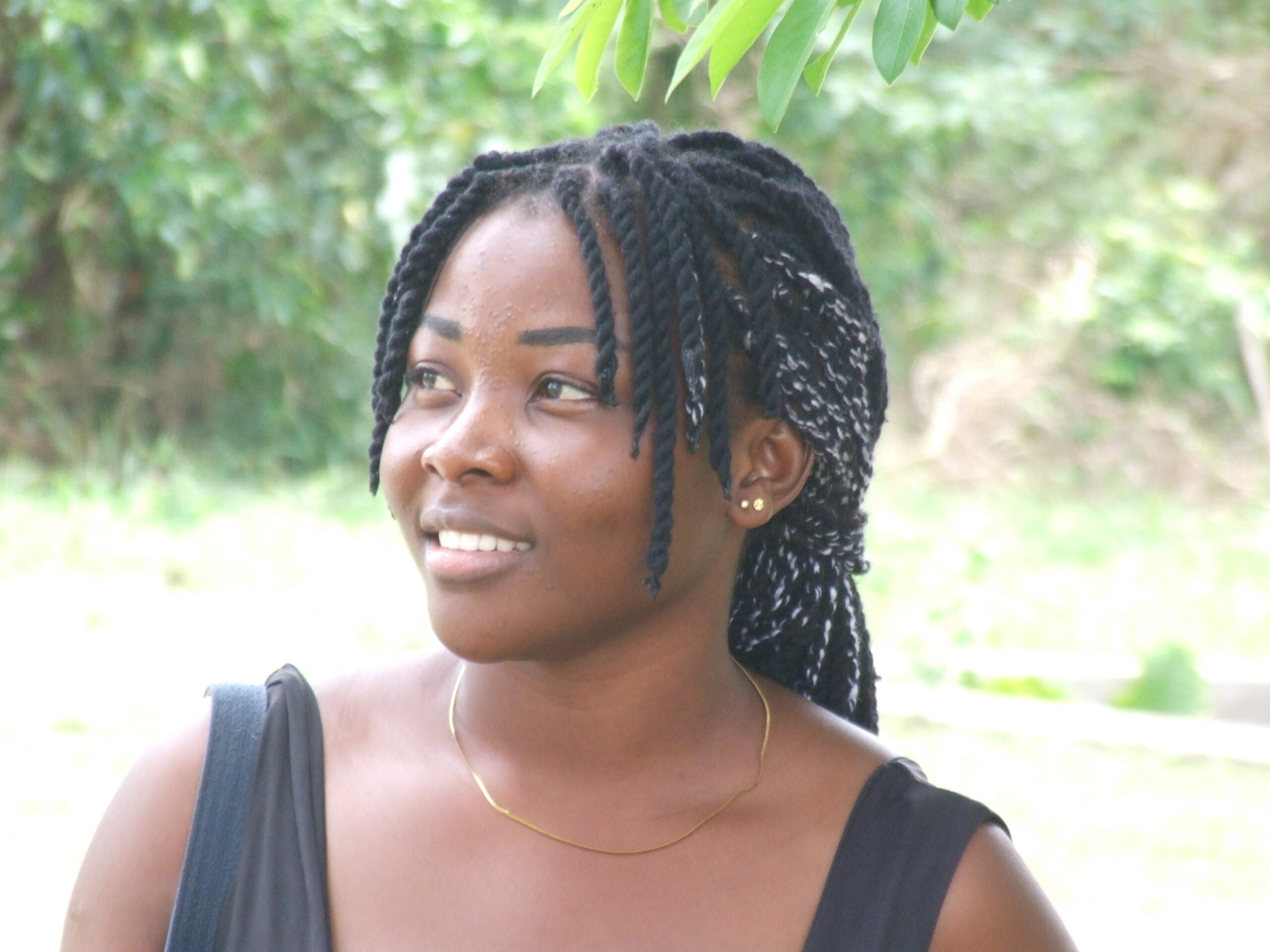 Second  Semester Lectures begin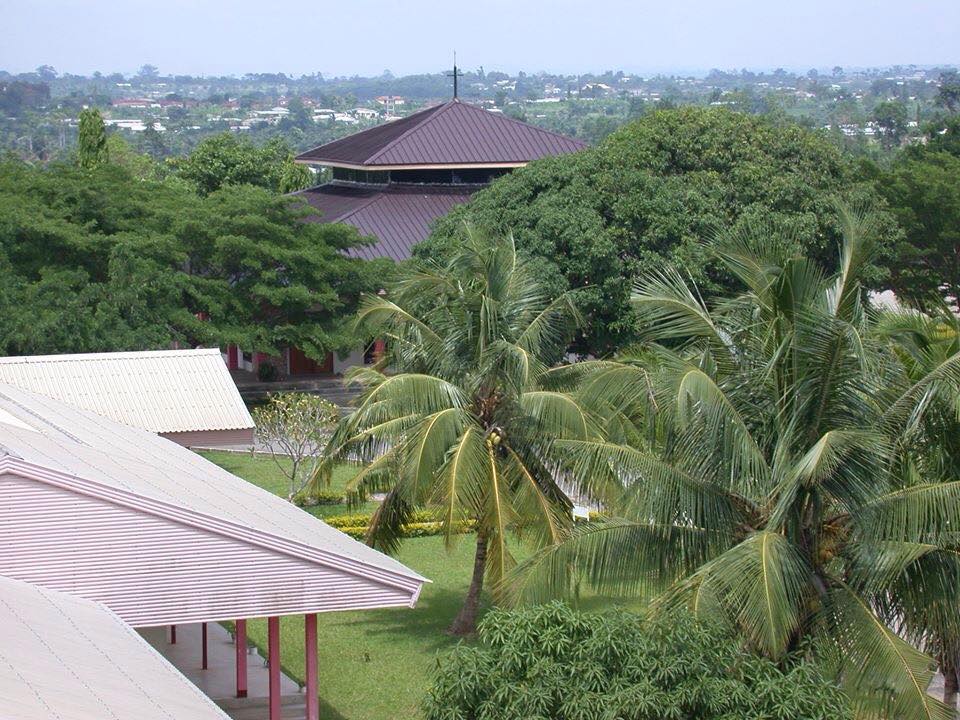 2nd   Monday:        Founders' Day (Public Holiday, OFFICES CLOSED)
17th Thursday : ACADEMIC BOARD MEETING
The College offers  biannual seminars  which are  in forms of academic instructions or international conferences. The aim of these seminars or conferences is that of bringing together specialists or groups for recurring meetings, focusing each time on some particular subject, in which everyone present is requested to participate.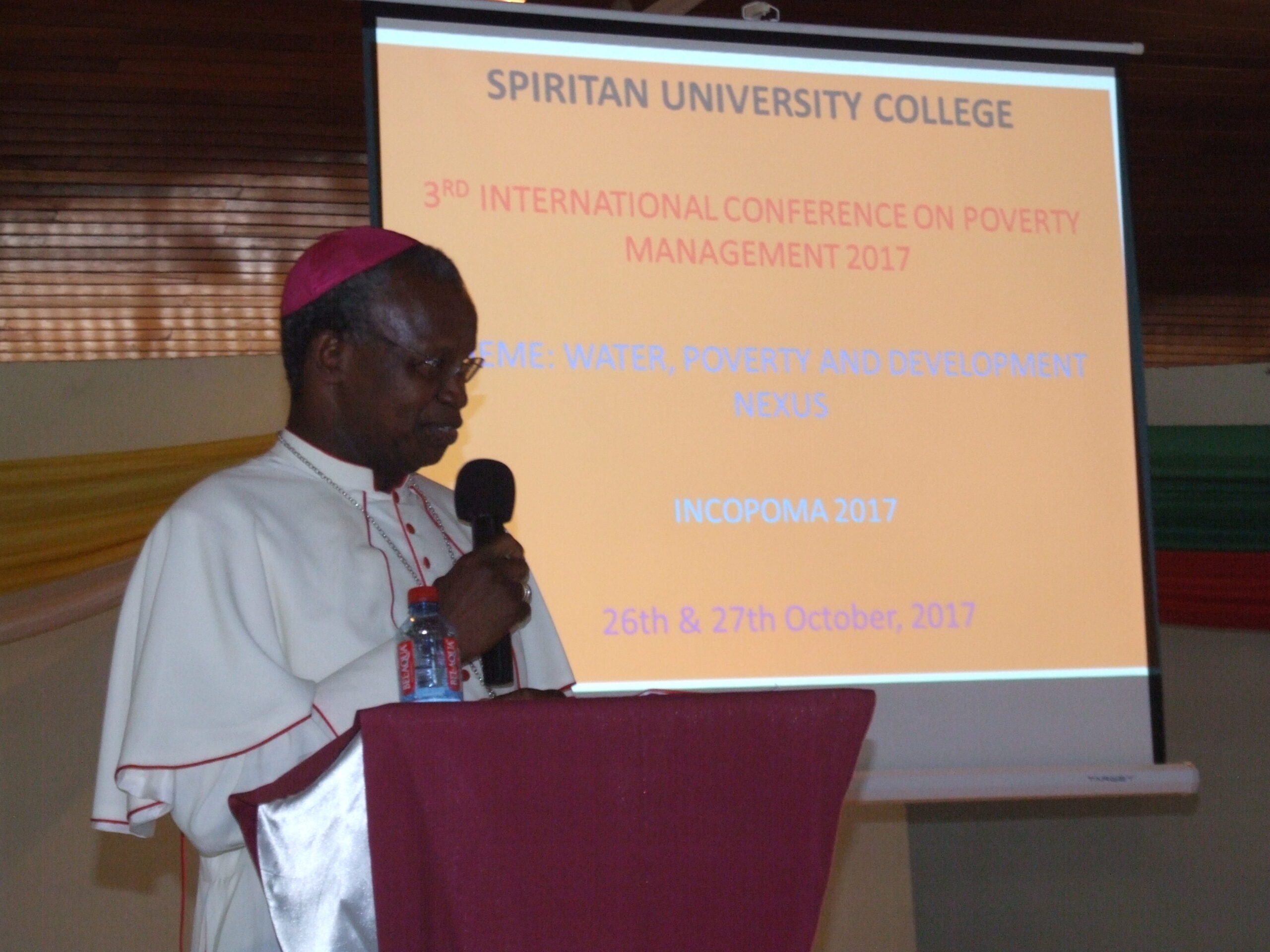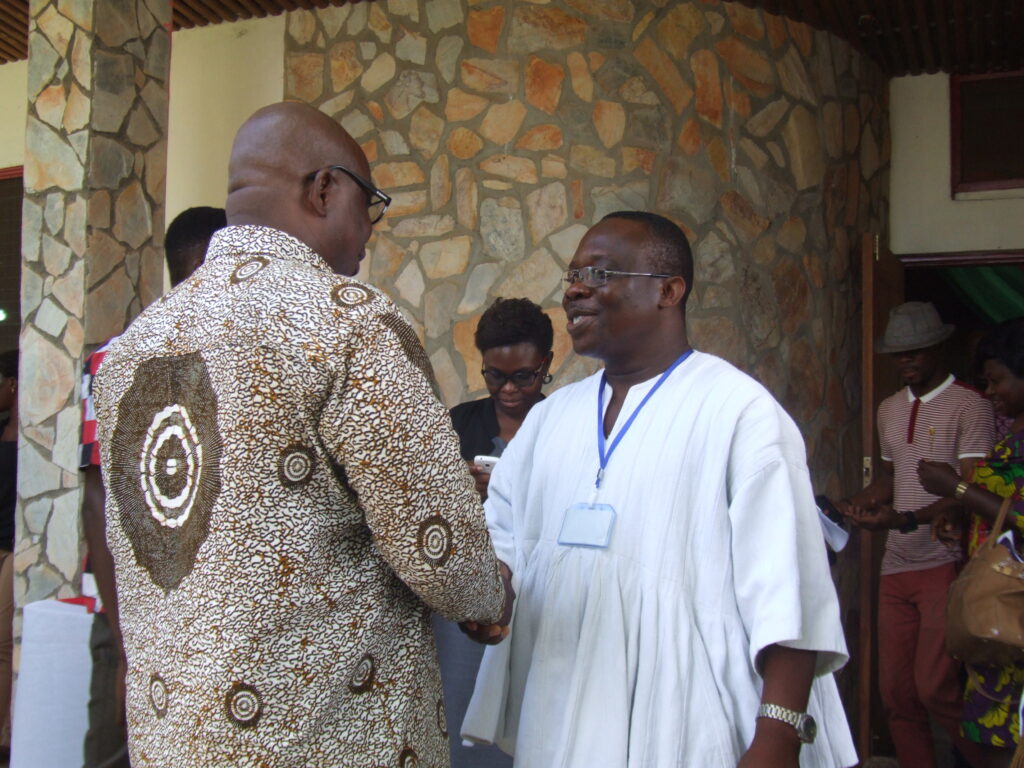 4th International Conference on Poverty Management ( INCOPOMA) .
Theme: The Effects of Covid-19 on  Education, Poverty and Development